Lee Min-ho's other romantic loveline in City Hunter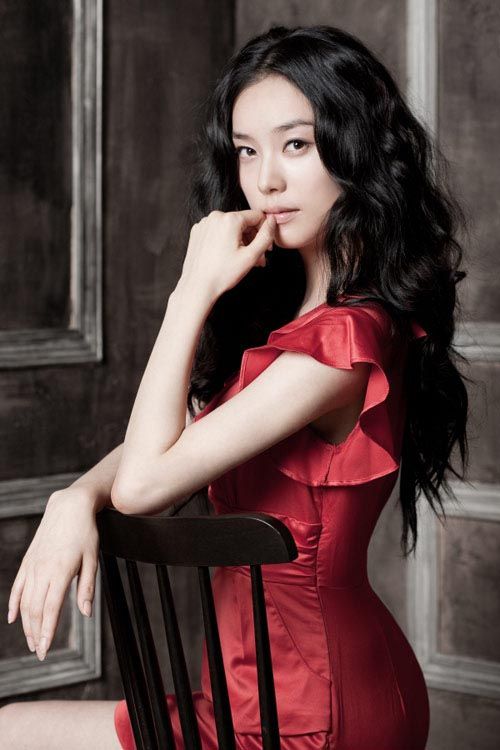 Another actress joins the cast of City Hunter, relative rookie Hwang Sun-hee, who recently had a memorable turn as a baddie in the forensic-crime series Sign playing a pivotal character, Kang Seo-yeon.
Hwang Sun-hee plays a veterinarian who has a clinic near the Blue House where our two leads (Lee Min-ho, Park Min-young) work, Lee as an MIT-educated communications guy, Park as a bodyguard. Hwang's innocent appearance contrasts with her cold speech and haughty manner. On the other hand, she's a softy for animals and often takes in stray mutts, working hard to get them adopted to forever homes.
She meets Lee Min-ho by chance when he comes by her veterinary clinic, and they end up helping each other out in dangerous situations (yes, plural, apparently), which brings them closer as friends. And most assuredly messes with the main romantic pairing for a while, we can anticipate.
Because we can never have a drama where the leads aren't linked together in a complicated web of past and present emotional baggage, she is the woman who comforts Lee Min-ho's pain, while also being hotshot prosecutor and rival Lee Jun-hyuk's first love. (Now all she needs is to be Park Min-young's old childhood frenemy to round out this cliche-o-meter. Better still if she's a long-lost twin, or her switched-at-birth counterpart.)
At 24, she also brings the average age of the cast squarely into the mid-twenties, which, okay. I get that they're going for the younger crowd, what with the casting of Lee Min-ho, Park Min-young, and idol singer Gu Hara. It might not be a bad thing, but it just seems very young to me, like we'll be watching kids playing adults. Let's hope it works.
Lee Jun-hyuk, meanwhile, has been busy getting in shape for the role — although why an elite prosecutor needs daily training in boxing, kendo, and hapkido, I have no clue. We're not going to have him act as pseudo-bodyguard or anything like that, are we? That would be as baffling as watching Ryu Shi-won in Style, playing a celebrity macrobiotic chef who suddenly develops an interest in fashion magazines. Stick to one, dude. No wonder Ryu was confused about his character.
City Hunter is planned for a May 25 premiere on SBS, following 49 Days.
Just to refresh your memories, here's your City Hunter cast:

Lee Min-ho

Park Min-young

Lee Jun-hyuk

Gu Hara
Via Chosun, No Cut News
RELATED POSTS
Tags: City Hunter, Gu Hara, Hwang Sun-hee, Lee Jun-hyuk, Lee Min-ho, Park Min-young