Micky Yoochun and Lee Da-hae in a new drama?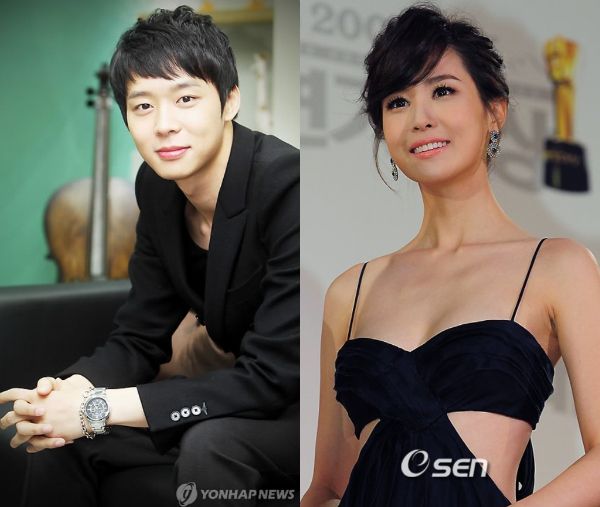 Whoa. What a…strange pairing? Well that would explain Lee Da-hae's recent exit from her film Coffee, that is if reports are true. Rumor has it that an interesting constellation of stars has recently gone overseas to Japan together to be courted by PDs for an upcoming drama (it's a Korean drama, but they were flown to Japan to meet with producers):
Micky Yoochun, who has been drawing casting attention left and right since his successful debut in last year's fusion-sageuk-meets-trendy-campus drama, Sungkyunkwan Scandal; perennial pot-stirrer and poster child for foot-in-mouth syndrome Lee Da-hae (Chuno); my ajusshi crush Kim Seung-woo (IRIS, Athena); and Kang Hye-jung (Flowers for My Life, Oldboy).
The MBC drama is called Goodbye Miss Ripley, and there's not much info about it yet other than the title. The four actors were flown in to meet with producers, and their agencies are reporting that they're considering the roles. It seems that once the media caught wind of all of them being flown overseas for the same drama at the same time, the speculation took an upturn. I do think it's a curious situation, mostly because it's kind of a weird grouping. Kim Seung-woo and Kang Hye-jung are serious actors…and well, the other two…
I actually really like Micky Yoochun, who did a good job in his first role as the socially awkward smartypants scholar in Sungkyunkwan, but then if you add Lee Da-hae into the equation, and then the other two…it's some weird unbalanced frankenstein of a thing. Hm. Trying to imagine scenarios in which this might work…
If Kim Seung-woo played a drama PD and Lee Da-hae and Micky Yoochun played thinly veiled versions of themselves, that would work. Or if Kang Hye-jung played the lead, and Lee Da-hae All-About-Eves her. Or….yeah I got nothing.
Perhaps it's just not my day with casting news. I dunno who ratted me out to Santa, **throws shifty eyes at jb** but … I was holding it for a friend! … It's perfectly legal! … it wasn't me!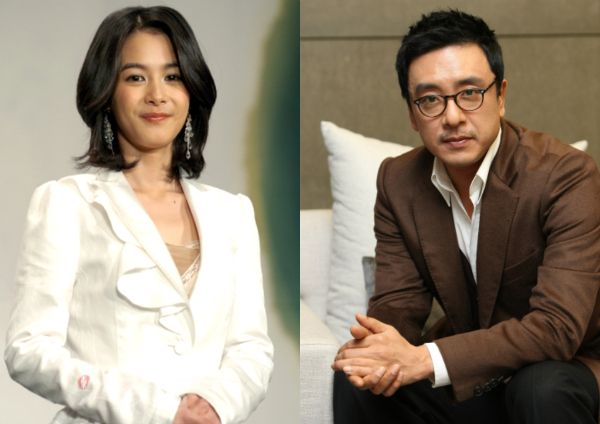 Via Star News
RELATED POSTS
Tags: Kang Hye-jung, Kim Seung-woo, Lee Da-hae, Micky Yoochun