Out and about with Lee Min-jung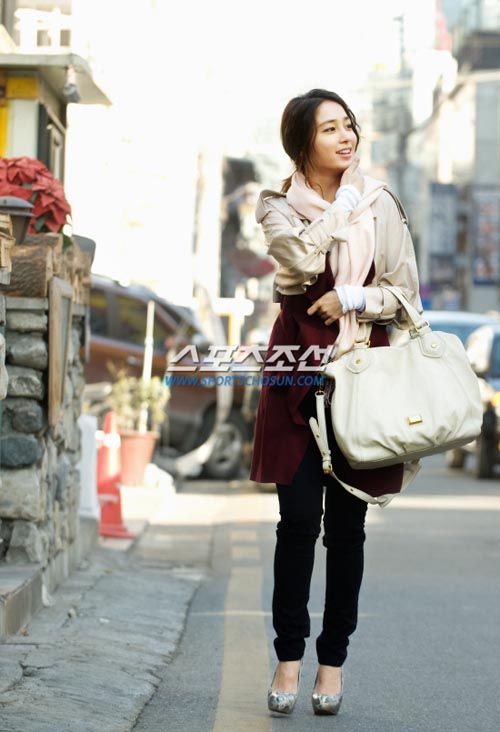 These days, Lee Min-jung is super-busy with a new television project, Midas, and the drama set was to be the location for the following interview. But a last-minute delay gave her an unexpected half-day off, and rather than conducting the interview right there, she and the reporter headed out into the sunny, almost-spring day for a stroll. With script in hand, Lee Min-jung talked as she looked among the shops and cafes of Seoul's upscale Apgujung neighborhood.
The setting: Rodeo Street in Apgujung. Lee peered in through storefronts, where bystanders and other shoppers came out to steal glimpses of her. She explained that she enjoys going out shopping with her friends, but hasn't had the time to do so recently.
A clothing store caught her eye, so in she went to look at the offerings, holding up shirts to herself and trying on scarves, hairpins, and sunglasses.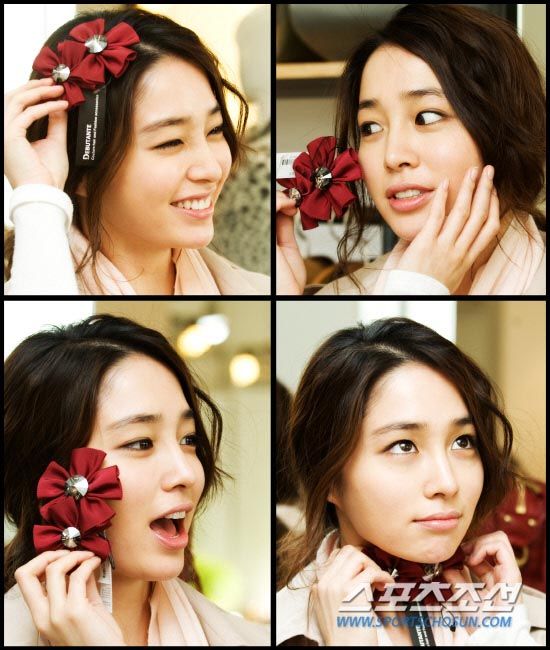 Lee describes her clothing style as diverse, liking dressy clothes but also finding comfy tracksuits good for everyday. She doesn't like to overspend, though, probably a product of working part-time jobs to earn her university tuition fees.
She related a story from her childhood where she'd saved up from allowances and money earned from doing odd jobs, enough to build her savings account to the tune of 5 million won by the time she was in her first year of high school. "I gave those savings to my mother to buy a house, but I haven't gotten it back yet. Hahaha."
A particular street food stand caught her eye, a favorite for ddukkbokki, soondae, and fish skewers. "It's so delicious it brings tears to my eyes. I don't know how long it's been since I've eaten from a street stand."
A few patrons started to gather around, pleasing the owner, since her presence was attracting customers. As she paid, he shyly asked her for an autograph, and after signing she turned to leave and burst into laughter. The reporter looked over to see her checking her cell phone, amused: "Hahaha. I just stopped for a moment, but I've gotten several text messages from people saying they saw pictures of me eating ddukkbokki. From Choi Jung-yoon unni to my best friend. Phew, how scary."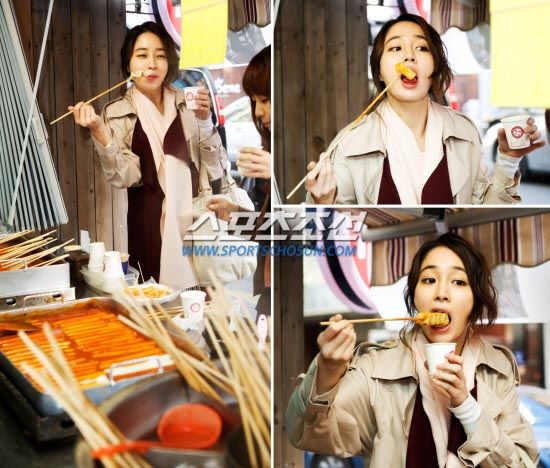 Onward to a cafe, one of the places she likes to frequent. Seeing her face, the part-time employee's face reddens to recognize her, and the place lowers the music so she can converse with the reporter.
Turns out that Lee Min-jung is an avid music fan, and she spends most of her free moments between shoots listening to music. Her mother was a piano major, and she'd taken lessons from a young age. She calls her music taste eclectic as well, from Damien Rice to Metallica to Chopin. "These days, I like Far East Movement. They were No. 1 on the Billboard chart recently. I like Big Bang, too, and music that G-Dragon and TOP do together."
Asked what she'd like to do if she had a spare moment in her busy schedule, she answered, "I'd like to go to the park with my friends, with kimbap that we made. I once went to a park with friends before and ordered pizza there, but people wouldn't deliver there. At the time, I'd heard that food was delivered to a prison for a CF shoot. How could someone deliver to a prison, but not to a park? Hahaha. I remember arguing about it for a while."
Lee Min-jung made her television debut in 2005, and the previous year was the biggest of her career thus far. With Boys Before Flowers and Smile, You bringing her into mainstream public conscience, she had her breakthrough with the movie Cyrano Dating Agency, which brought her New Actress awards from the Blue Dragon, Grand Bell, and Director's Cut Awards.
Despite that, she describes having difficulty with the sudden rise, perhaps due in part to the relatively late start she got in her acting career; she attended auditions while her university friends were applying for jobs.
"It's as though I'd run diligently, so when I arrived at the finish line, people applauded and told me I'd run well. But for me, it was so difficult I was panting and gasping for breath. More than applause, what I needed immediately was water, but it felt like nobody thought of that… I should be saying, 'I'm happy that things worked out well,' but it doesn't seem like my time yet."
She adds, "It's very awkward to be the focus of people's attentions. When fans ask me for my autograph, I find myself asking, 'Do you know me?' and worrying things I'd never worried about before, like, 'People are looking at me. Do I look too ragged today?'"
She explains that because her surroundings have changed, her relationships have inevitably changed as well. But rather than trying to insist she has to do a good job, she told herself, "I have to learn how to be grateful. I decided to be an honest, well-mannered person."
She's still coming into her own as an actress, and says that it's hard to know where the end of the line is for her. What she wants is for people to hear her name and remember her projects, thinking, "Ah, Lee Min-jung was really good in that." (Most likely, she was.)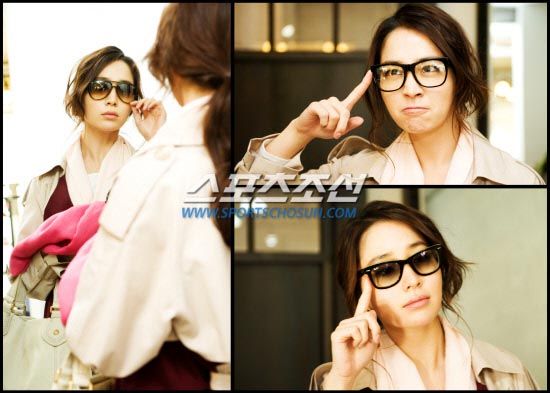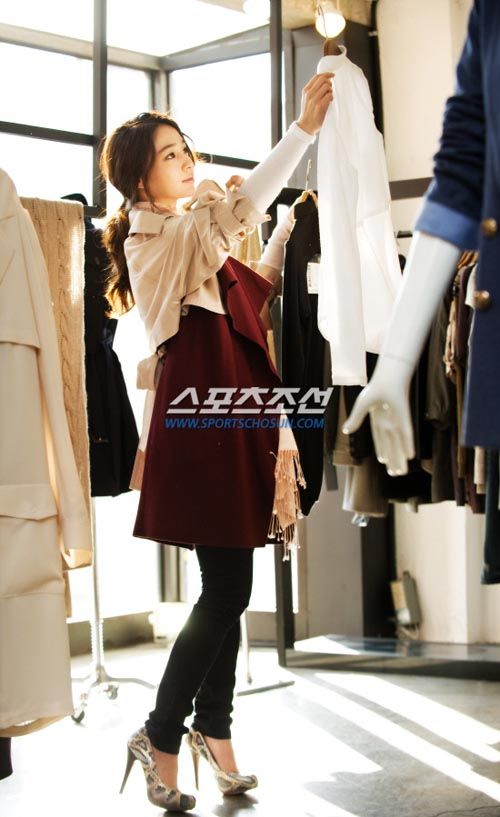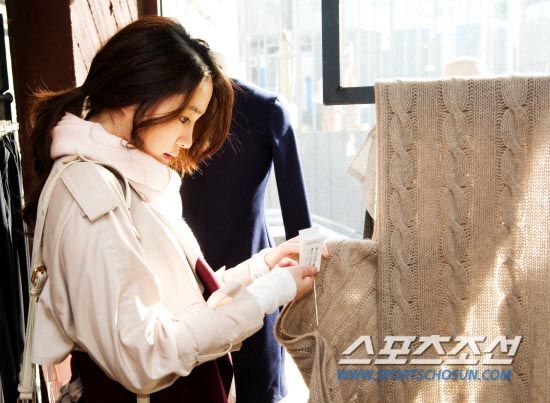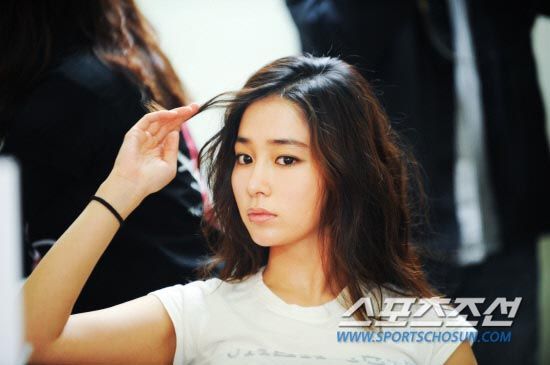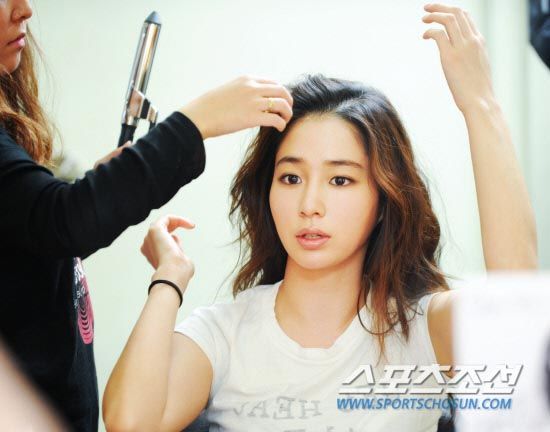 Via Sports Chosun
RELATED POSTS
Tags: interviews, Lee Min-jung