Rain takes the pilot's seat in Red Scarf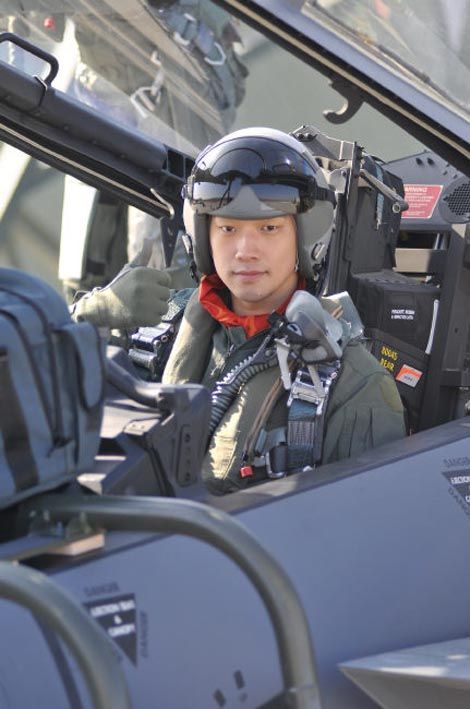 Filming has begun this week on the South-Korean-fighter-pilots-bombard-the-North blockbuster movie Red Scarf, wherein Rain (Runaway Plan B) goes Top Gun playing the fighter-pilot hero. Shin Se-kyung (High Kick Through the Roof) stars as his love interest.
The first shoots took place on March 15 at a Kangnam club in Seoul, and also featured actors Kim Sung-soo, Lee Hana, and Lee Jong-seok, all pictured below. (It still surprises me how Shin Se-kyung has been able to leapfrog her way over more experienced stars into plum leading roles like this one, and Blue Salt with Song Kang-ho and Chun Jung-myung. Girl has got some effective management, that's for sure.)
With the exception of Shin, the rest all play pilots, and Rain in particular underwent aviation training at the Air Force Medical Center prior to filming. The production has gained the cooperation of the military, and for the next three weeks, filming will take place at the Air Force's 11th combat unit.
Rain said, "The cast has great chemistry together. We're off to a bright start."
Red Scarf is planning for a November release. No doubt the Rain-goes-to-the-military story will be at its peak, since he's off to fulfill his service sometime this year, and Red Scarf is (reportedly) his last project. And you know what that means: Get ready for months upon months of "last" photo shoots and interviews before he finally enlists! Let's see if he can beat out Kim Nam-gil and Hyun Bin in number of "final" endeavors. I'm thinking yes.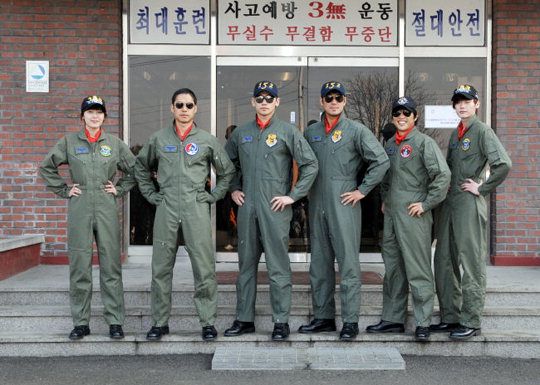 Via My Daily
RELATED POSTS
Tags: Kim Sung-soo, Lee Hana, Lee Jong-seok, Rain