Royal Family, Thorn Birds make weak premieres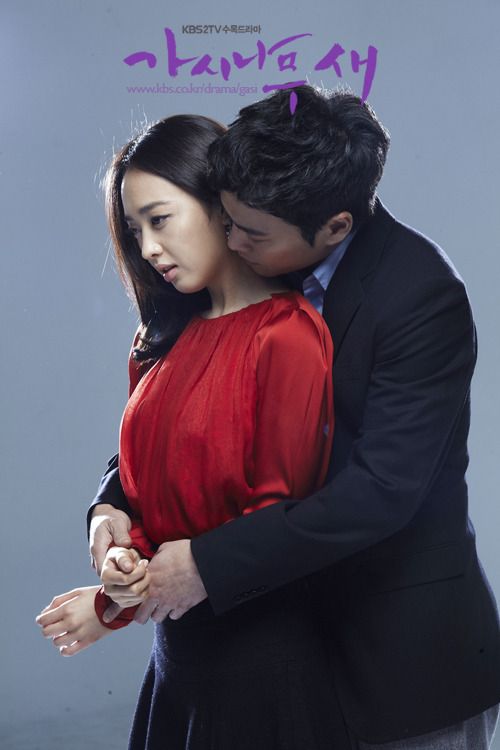 Two new dramas premiered on Wednesday, but both were unable to carve out much of a space for themselves; SBS's Sign shot up in the absence of My Princess, leaving both Thorn Birds (pictured above) and Royal Family (below) nursing disappointed hopes with single-digit premieres.
The forensic-medical investigation drama Sign has been the leader in the Wednesday-Thursday game for a while now, and hit its series high with 23.3% ratings. My Princess had been in a distant second place over on MBC, but had managed numbers in the low teens, but it seems not many of its viewers stuck around for the chaebol-centric Royal Family, whose first episode drew a 7.0%. Uber-weepfest melodrama Thorn Birds fared even worse with a low 5.9% rating on KBS.
Of course, this is hardly a death knell for either new drama, since Sign is on its way out, which gives them both a second chance to grow their audiences in a couple weeks. The downside? The new kid on the block will be the fantasy series 49 Days, which looks potentially GREAT.
Plus, 49 Days has a lot of potential to draw viewers who may not be up for the seriousness or intensity of Royal Family or Thorn Birds, particularly if weepies aren't your bag. It also totally wins on the eye-candy front, which I know ought not to be such a big factor, but, admittedly, is. Hey, I'm shallow, I can admit it. (Jo Hyun-jae, Bae Soo-bin, and Jung Il-woo? I am THERE.)
Via Sports Chosun
RELATED POSTS
Tags: drama ratings, Royal Family, Sign, Thorn Birds