You're My Pet remake project finally gets going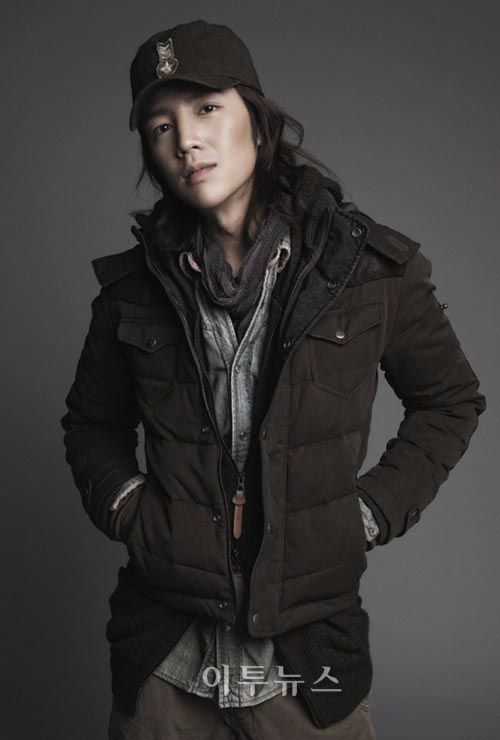 FINALLY. And here I'd thought this movie might never get off the ground.
We're now seeing some movement on You're My Pet, which is just getting going after stalling for many months and will be holding a press conference in Japan today.
Jang Geun-seok (You're Beautiful) was cast as the male lead — the titular "pet" to a sophisticated career woman who adopts him as her companion — many moons ago. It took longer to cast the female lead, to be played by Kim Haneul (Road No. 1), who joined the project after other big names were tossed around for the role like Athena's Su Ae and Will It Snow For Christmas' Han Ye-seul. Despite her character's success in her work and her stunning looks, she's pretty bumbling with personal relationships (especially romance). His character is a rising ballet dancer, with dreams of becoming a musical actor and choreographer. The story follows the "simple love" that unfolds between them.
According to her management, her hopes for this film include positioning Kim as a Hallyu star. Her action-comedy movie Level 7 Civil Servant (aka My Girlfriend Is an Agent) had some success in Japan, and she intends to increase her activities there following You're My Pet.
The movie is directed by Kim Byung-gon, who seems relatively new to directing; he was an assistant director for the short film One Day and the feature film Stroll. Not, perhaps, the most encouraging résumé, but one can always hope for the best.
This project, based on the Japanese manga (with a j-dorama as well, back in 2003), was announced for a Korean film remake a full year ago with Jang Geun-seok attached. But ever since those early announcement teasing various stars in the lead roles, we've heard a curious silence on the subject, and Jang went on to film a drama series in the interim (the ill-fated Mary Stayed Out All Night). So it's a relief to see that the production is, at long last, getting the wheels back in motion.
Kim heads to Japan on March 3 for the press conference, while Jang preceded her there. You're My Pet plans to begin filming soon — Kim will have to wrap Blind, her thriller with Yoo Seung-ho, first, which completes in April — and is aiming for a theatrical release in the latter half of the year.
Via DongA
RELATED POSTS
Tags: Jang Geun-seok, Kim Haneul