Action-comedy Arrest King's trailer and posters
Lee Seon-kyun, doing a Pelvic Thrust of Victory™? Yeah, this movie's gonna be a hoot.
Arrest King is the new crime-action comedy starring him alongside Park Joong-hoon (Haeundae), and is sort of like an odd-couple, buddy-cop flick if it were mixed with a knock-down, drag-out competition between the two said cop-rivals. It looks, frankly, hilarious. (Then again, I have bad taste in movies.)
Here's the gist: Park Joong-hoon is the leader of the Mapo police department's Team No. 1, who's not above running a little interference in the name of improving his performance record. Lee Seon-kyun is the Seodaemun police department's Team No. 3 leader — who routinely gets the criminals he captures stolen out from under him by Mapo's sneaky leader. Well, NOT. THIS. TIME.
Cue the "Arrest King Competition" — no, really, it's a literal competition with a cash prize of 30 million won (say, about $25,000). It's pretty much the cop lotto. Thus ensues the battle to claim the title (and the money), replete with lots of rule-breaking, scheming, undermining, and outwitting.
As you can see from the trailer, Park's the polished, slick cop with fancy clothes while Lee's the scruffy, sorta-slackery cop who's strapped for cash. My particular favorite moment is when Lee sees the Arrest King poster on the wall and yells frustratedly, "Why am I not told about these things?! WHY?!" (I'm guessing that it's because he's just realizing that the answer to his fiscal problems was right in front of him all along.)
The little meter in the corner tallies each cop's arrests, with different crimes bringing in different point values. For instance, larceny brings in 10 points, gambling nets 25, and murder a nice round 50. Once Park and Lee go head-to-head, they make the agreement: "The first one to cuff the criminal gets the credit." And off they go!
Arrest King is slated for a May release.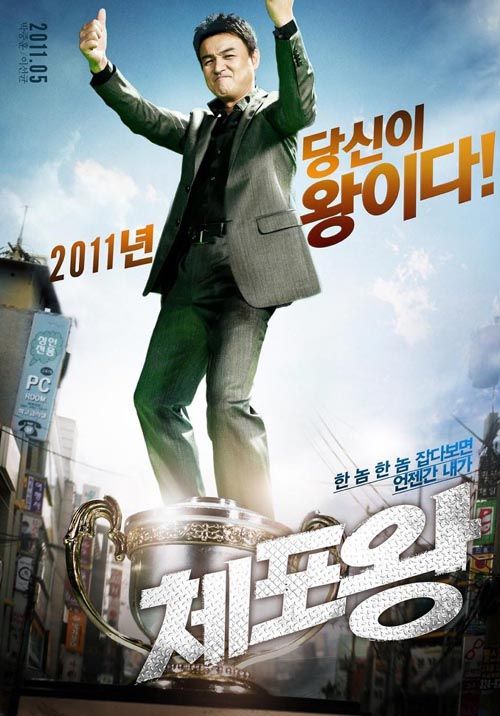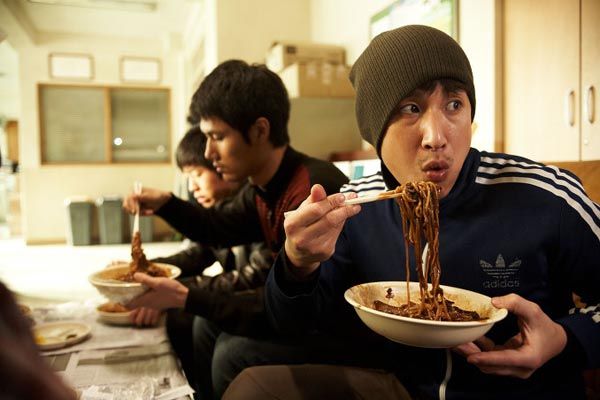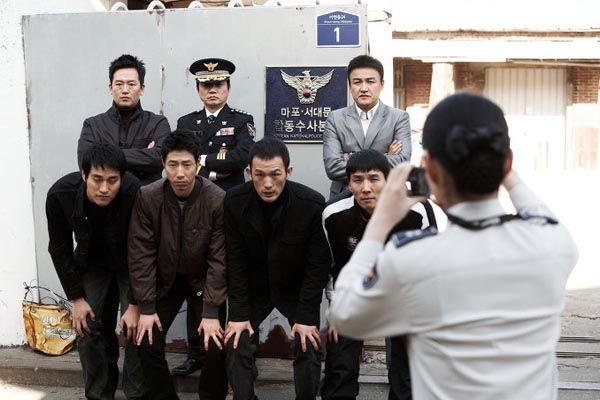 Via TV Daily
RELATED POSTS
Tags: Lee Seon-kyun, Park Joong-hoon