Baby-Faced Beauty's super cute trailer
The trailer for KBS's upcoming Baby-Faced Beauty is out, and it's really pretty adorable. Not that I was expecting it to be bad, but I just expected more of the usual trendy type stuff, not something quite so quirky and refreshing.
In case you need a refresher: Baby-Faced Beauty is about a 34-year-old woman who looks a decade younger, gets fired from her old job because of her true age, and gets hired at a new, better job where she meets her love interests (one is a CEO boss, the other a younger guy with the opposite issue, as he looks older than his relatively young years) and pursues her dream of being a fashion designer. But wouldn'tcha know, her rival in business AND in love happens to be a beautiful young woman who's already a designer. Funny how Fate likes to mess with us.
Take a look at the preview for the drama, which follows Monday-Tuesday drama Crime Squad, and premieres May 2:
The captions read:
Jang Nara: "Absolute baby face, old maid, Lee So-young (34 years old)"

Daniel Choi: "Old-faced MD, Choi Jin-wook, has just met his worst enemy (27 years old)"

Ryu Jin: "Cold-hearted, chic CEO Seung-il (35 years old)"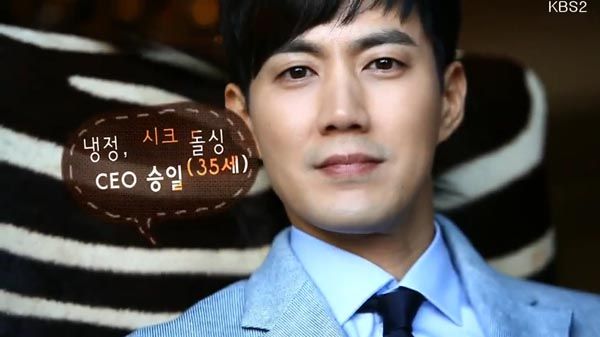 Kim Min-seo: "Single-minded designer Yoon Seo (26 years old)"
Uh-oh.
This throws me into the throes of indecision: Baby-Faced Beauty is airing directly against Lie To Me, which stars Yoon Eun-hye and Kang Ji-hwan, two stars for whom I have a great amount of affection, and boasts an equally familiar-but-potentially-hilarious-and-adorable rom-com premise. Thanks to the internet I don't have to choose which one to watch…but I do have to choose which gets recap duty. What to do??
Via Chosun
RELATED POSTS
Tags: Baby-Faced Beauty, Daniel Choi, Jang Nara, Kim Min-seo, Ryu Jin