Best Love casts former idol as former idol
The Hong sisters trendy drama Best Love is going a bit meta for its latest casting, in that an ex-idol group singer is playing an ex-idol group singer.
Lee Hee-jin has joined the drama — which is about washed-up star Ae-jung (Gong Hyo-jin) and a top star (Cha Seung-won) paired on a We Got Married-like variety show — and plays Jenny, who got her start in an idol group. But even more interesting is that Jenny was in the girl group alongside Ae-jung — and after the group disbanded, the ladies became fellow sympathizers, as well as rivals.
Does this mean we'll get to see Gong Hyo-jin dressed up in hilariously outrageous '90s getups, preferably with processed orange hair, shellacked to within an inch of its life? 'Cuz that would be awesome.
Lee Hee-jin herself was a member of popular late-'90s and early-2000's girl group Baby V.O.X (which I'd say usually sat third in the girl-group battles, behind SES and Fin.K.L), a group perhaps more famous now for being the early platform for Yoon Eun-hye, pre-Goong and –Coffee Prince. See below to refresh your memories, and try to spot the familiar faces! (The group members were: Kan Mi-youn, Kim EZ, Shim Eun-jin, Lee Hee-jin, and Yoon Eun-hye.)
Lee has since been reinventing her career and image as an actress, and was most recently seen in the drama It's Okay, Daddy's Girl, where she played Moon Chae-won's older sister, who married herself off to an immature rich boy to save her financially endangered family. (Her character was a bit mopey and weepy, but I liked Lee's warm acting in the drama, and she earned praise for it.)
Best Love will be a Wednesday-Thursday drama on MBC, premiering in May.
SONG OF THE DAY
Baby V.O.X – "Get Up" [ Download ]
Audio clip: Adobe Flash Player (version 9 or above) is required to play this audio clip. Download the latest version here. You also need to have JavaScript enabled in your browser.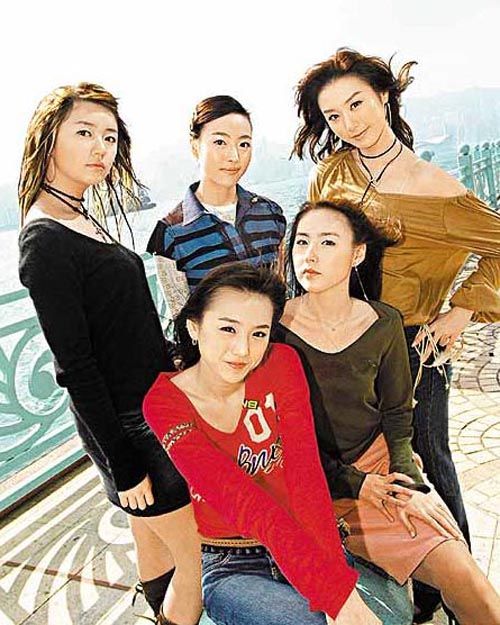 Via Hankook Ilbo
RELATED POSTS
Tags: Best Love, Gong Hyo-jin, Lee Hee-jin