Gong Hyo-jin sports a new look for Best Love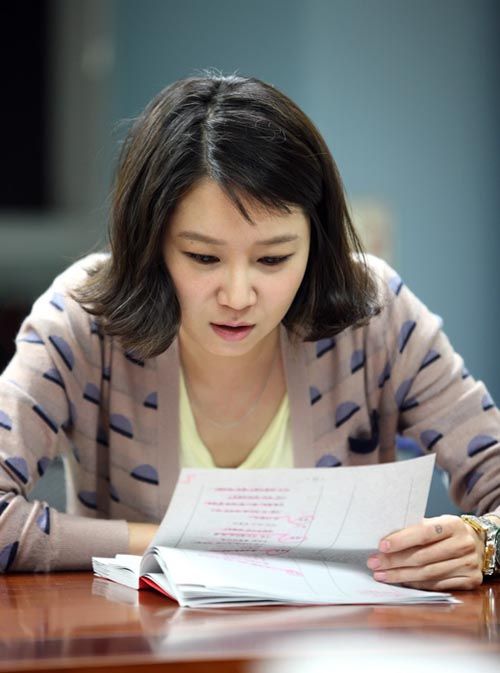 A new drama, a new haircut for Gong Hyo-jin, who showed off her newly short hairstyle at last week's script reading for her upcoming trendy drama, Best Love.
Gong plays Gu Ae-jung, a former idol group singer (along with Yoo Inna and Lee Hee-jin) who now has a negative public image, which already makes her an interesting heroine. It's one thing for a heroine to be a has-been star (as she was described previously), because I can imagine a lot of ways in which a former idol could have lost her popularity and faded from the public eye. But this is the first time I'm hearing that Ae-jung is actively disliked, and that opens up a lot of narrative possibilities. Is she misunderstood? Wrongly maligned? Or maybe just a bitch?
Cha Seung-won, on the other hand, plays Dokko Jin, an A-list star who's beloved by all, and has a bright, merry personality. Bright and merry, from the Athena and City Hall tough guy? I don't doubt he can pull it off and I look forward to it, but it IS a pretty drastic change from his recent image. Perhaps it won't be too much to hope that in keeping with Jin's lovable image, he'll finally shave off that furry animal growing on his face? One can hope.
Meanwhile, Yoon Kye-sang plays Ae-jung's other suitor, a warm and friendly doctor of Oriental medicine, while funnyman Jung Jun-ha plays her older brother and manager.
Best Love replaces Royal Family and airs in May.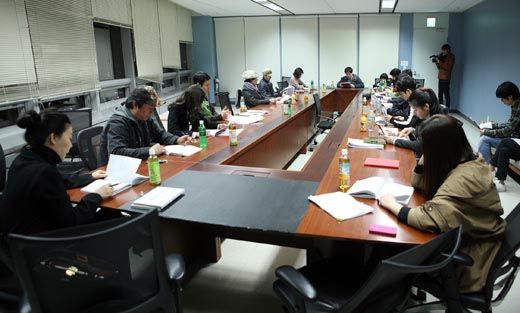 Via Seoul.co.kr
RELATED POSTS
Tags: Best Love, Cha Seung-won, Gong Hyo-jin