Kang Ji-hwan stills from Lie To Me
*Drool*
(Maybe not that) Funny story: I recently reconnected with a cousin I'd only met once, a dozen years ago. Conversation was pleasant though stilted, as happens when kinship wars with time and distance to create that curious dissonance — are we close? Are we not? Should we cut the jondae and jump straight to banmal? Etc.
And you know what brought us together in the end? Kang Ji-hwan, my friends. Specifically, a mutual love thereof. In the interest of preserving newfound affinities, I refrained from staking my claim, since it would be horribly awkward to wrestle a cousin to the ground on your first introduction as adults. So instead, I exercised a hitherto-undemonstrated display of patience and allowed her to gush all over my honey, and bit my tongue all the while. I know. It was very mature of me.
All this to say: Dayum, my man is looking good for these new stills of Lie To Me, wherein he plays love interest to Yoon Eun-hye (it's okay, we have an Understanding) when she maybe-not-so-accidentally gets the two of them embroiled in a scandal when she lies about being, uh, married. He's a rich hotel executive, she's not.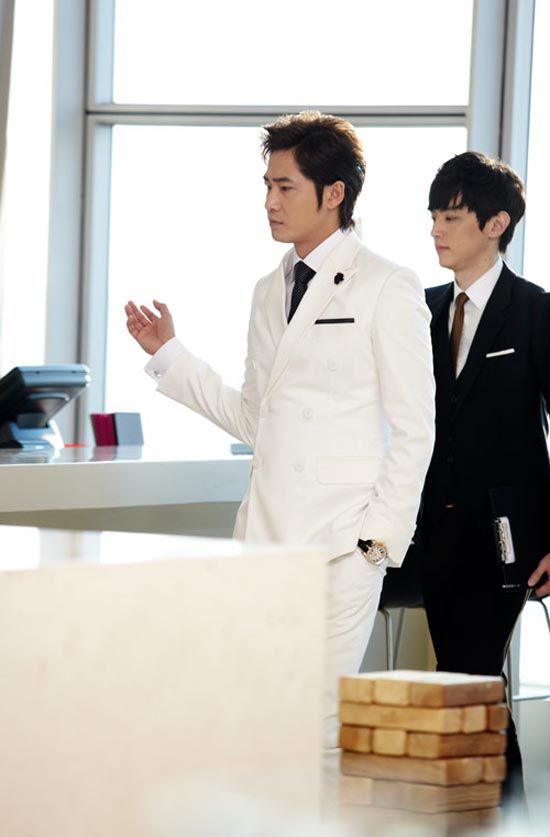 In other news, Kang Ji-hwan's idol-turned-actor buddy Danny Ahn has agreed to a friendly cameo in the drama. Ahn announced the news via what is quickly becoming the new Press Machine Du Jour, aka Twitter. (The tweet: "Going to the shop to prepare cameo in the drama following Midas. Only got 30 mins of sleep ㅠㅠㅠ.")
I hadn't taken much notice of Danny Ahn back in his idol days, although I did enjoy the R&B ballad stylings of his group, G.O.D. It was his recent turn as a prissy cop in Runaway Plan B that made me enjoy his acting, since he embraced the character's whiny, childish side while showing a glint of a more decent, insecure guy deep, deep, deep underneath the fussy exterior.
Lie To Me premieres on SBS on May 9, and will be a Monday-Tuesday drama. Thank goodness; if confronted with choosing between Kang Ji-hwan (and Yoon Eun-hye) and the Hong sisters (thankfully a Wednesday-Thursday drama), my head might just explode from the mental meltdown, akin to a robot facing a logical fallacy.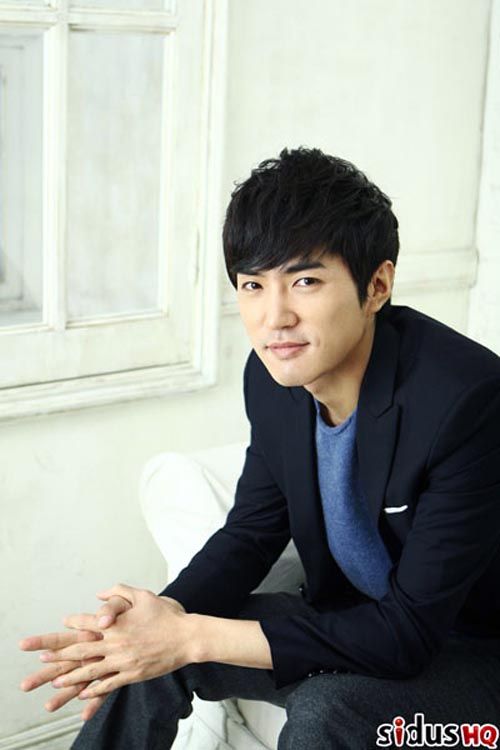 Danny Ahn
RELATED POSTS
Tags: Danny Ahn, Kang Ji-hwan, Lie To Me