Lee Shi-young and Song Sae-byuk for Cosmo
Lee Shi-young and Song Sae-byuk's romantic comedy Dangerous Meeting has spent three consecutive weeks at the Number 1 spot in the Korean box office, grossing nearly $10 million (US dollars). The slapstick yet endearing rom-com about a couple from two warring clans (in the countryside regional differences can amount to un-marry-able odds, depending on the severity of the family) has been doing well commercially and critically since its release.
Here the couple poses for a fun photo spread in Cosmopolitan Korea that really showcases their comedic side. I adore them both separately, but together, they are kind of the perfect package. Below, Lee Shi-young sings a song for the film's OST, called "When Time Passes," which really showcases her light and pretty voice, maybe for the first time ever, since her singing voice hasn't always been her strongest suit. This type of song suits her perfectly, and the MV matches her recording session with a few scenes from the film.
Dangerous Meeting is out in theaters now.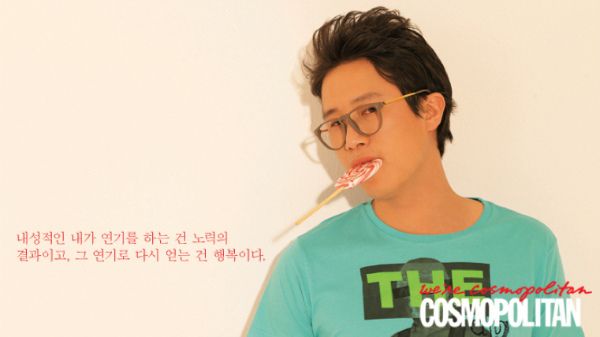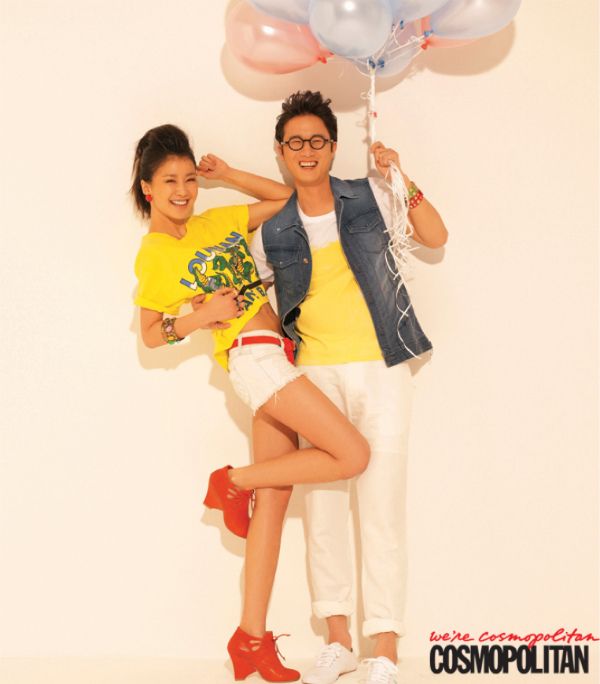 RELATED POSTS
Tags: Lee Shi-young, Song Sae-byuk