Song Joong-ki cleans up for High Cut
Song Joong-ki has been in High Cut magazine before, but last time he was dressed up like a bad faery on a rebellious streak, and this time he's looking a lot more like the clean-cut good boy that's closer to his real image.
(Particularly since it was recently revealed that he had quite the sterling academic record in his school days, earning him another nickname, Straight-A Joong-ki. He can add that to his others, like Baby Face. And Noona-Killer.)
He explained that his good grades are due to the fact that he'd been an athlete until his first year of high school, competing at the national level for short-track speed skating (which he talks about in this interview back from his Triple days, where he played a national speed skater). But he was injured and had to quit the sport, and turned his attention to his studies, improving his grades dramatically.
He's currently shooting a movie with Han Ye-seul, which used to go by the title Despite Being Born but has since changed its name. The new title is hard to translate directly — 티끌 모아 로맨스 — but might be loosely translated Penny-Pinching Romance. In the movie, Han plays a serious penny-pincher, while Song plays an unemployed guy with a tendency to bluff. Of his co-star, he said, "Noona is like vitamins," saying that she is an expressive talker with a bright energy, and has a way of making people good.
So does he, as far as I'm concerned. I mean, how can you not look upon his adorableness and not smile? Are you made of stone?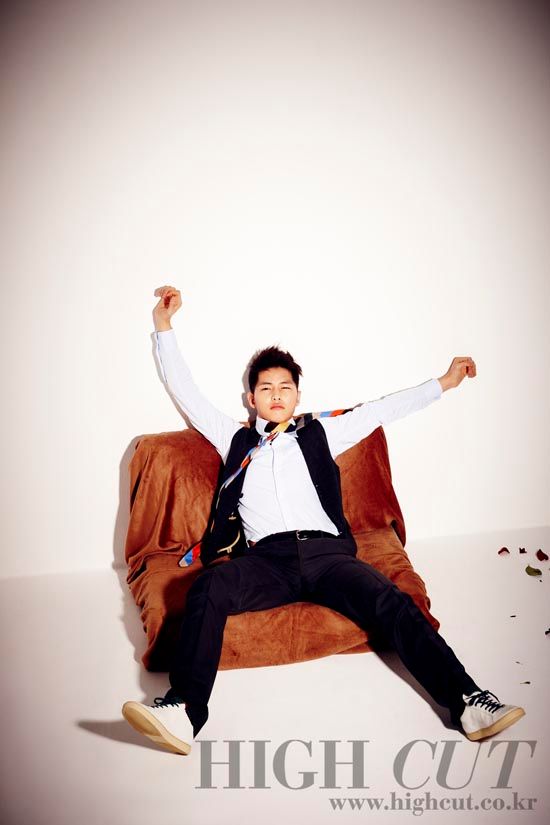 Via TV Report
RELATED POSTS
Tags: Song Joong-ki