The Baby-Faced Beauty gets made over
The Baby-Faced Beauty has gone from looking fresh-faced and youthful to made up like a circus clown on prom night with her makeup gun set to whore. The new KBS rom-com starring Jang Nara has released a few more stills; in them, Jang's character is subject to the whims of her boss's daughter and becomes her makeup doll.
The scene unfolds after Jang accidentally blurts some careless words in front of Ahn Sun-hyun, who plays daughter to her boss, Ryu Jin. The girl's shrewd enough to manipulate Jang in exchange for her silence, so Jang finds herself stuck agreeing to everything she demands. As a result, the daughter decides she likes this lady who does everything she says, and wants to hook her up with her father. Aw. Too bad Jang's other love interest is our hero, Daniel Choi, which means the girl won't get her way.
I'm glad to see little Ahn Sun-hyun in more dramas, because she's got a very interesting, compelling onscreen presence. She was endearing and quirky as the girl with misplaced grief/anger issues in The Great Gye Choon-bin, and cute (though underused) as Hye-mi's little sister in Dream High. I'm betting she's just as offbeat in this drama, which should be entertaining. Little kids can be such scene-stealers when they're used well in dramas, whether they're tormenting their elders, as in this drama, or mimicking them.
Baby-Faced Beauty premieres on May 2, following Crime Squad.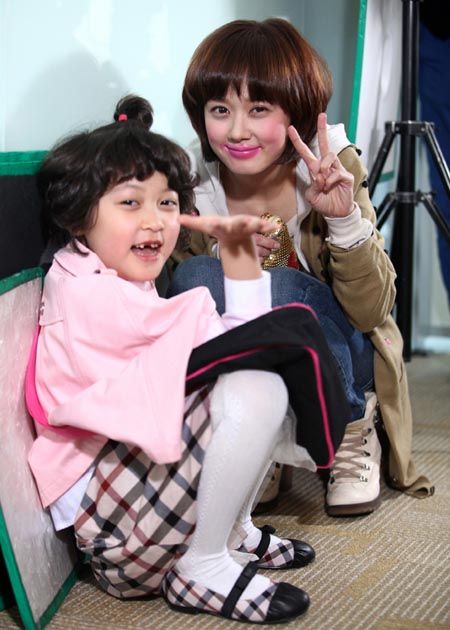 Via TV Report
RELATED POSTS
Tags: Baby-Faced Beauty, Jang Nara