The supporting leads of City Hunter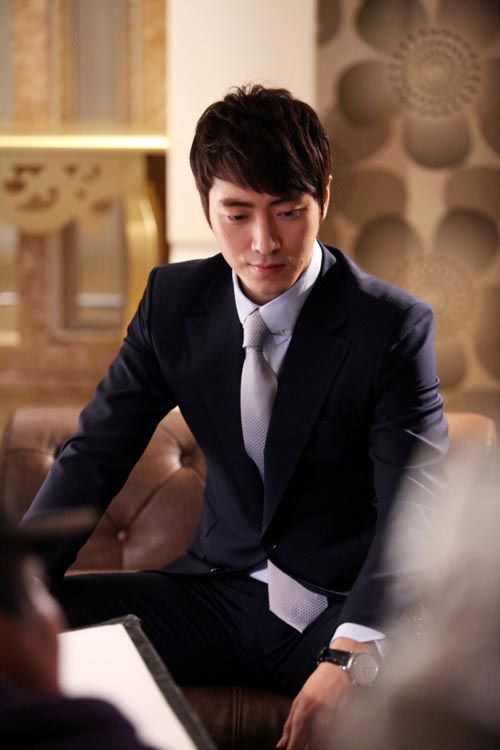 We've seen plenty of pretty pictures of leading man Lee Min-ho for the upcoming City Hunter (not that I'm complaining, mind you!) and a few stills of him with co-star Park Min-young; now it's time for us to take a look at the complicators of their budding romance, also known as the drama's second leads.
In this show, those interlopers are played by Lee Jun-hyuk and Gu Hara, pictured here, as well as Hwang Sun-hee, another contender for Lee Min-ho's affections.
First, let's take a look at Lee Jun-hyuk, who reportedly dropped 7 kg for the role of sharp young prosecutor. His City Hunter character is a familiar type, the caring Daddy Long Legs who looks after our heroine (Park). Sigh. Another one. I like him better being light and funny than taking on the doomed second lead, but maybe this is his way of upping the ante as an actor.
In case you're scratching your head wondering why a 7 kg loss looks so much like his old self (say, from his City Hall days, or Three Brothers), it's because he'd actually put the weight on for his last drama role, when he'd played the gruff star songwriter in I Am Legend. Apparently he gained the weight to give his single-dad character a mature appearance, to offset the age difference between him (then 26) and his sorta-love interest, Kim Jung-eun (then 34). Too bad those two had no chemistry anyway and that loveline ultimately fizzled.
In any case, Lee Jun-hyuk describes his character thusly: "He's an intelligent, upright character with a strong sense of duty and responsibility. He has charisma and a warm presence." Also, he will not get the girl, so there's no use getting attached to that love angle, unless you like rooting for snowballs in hell. (Not that I'd say he could steal the spotlight from Lee Min-ho, but I think Lee Jun-hyuk has a boyish appeal of his own.)
Then there's Gu Hara, the idol pop star making a leap into the acting field as the president's daughter, whom bodyguard Park Min-young is assigned to protect. So when the flighty first daughter heads for the clubs, Park follows (dressed in plainclothes), which is how the previously teased kiss scene comes about.
Gu's character is supposedly fashion-conscious, but I remain unconvinced, as it still doesn't explain why she's wearing a Jetsons costume here. Seriously, it's like they fashioned it out of air conditioning duct lining. Well, maybe she's just really (really, really) ahead of her time. And maybe they run out of natural fabrics in the future, what with all the flying cars and grumpy robo-maids eating up our resources. Clearly she's being practical!
City Hunter follows 49 Days and premieres on May 25.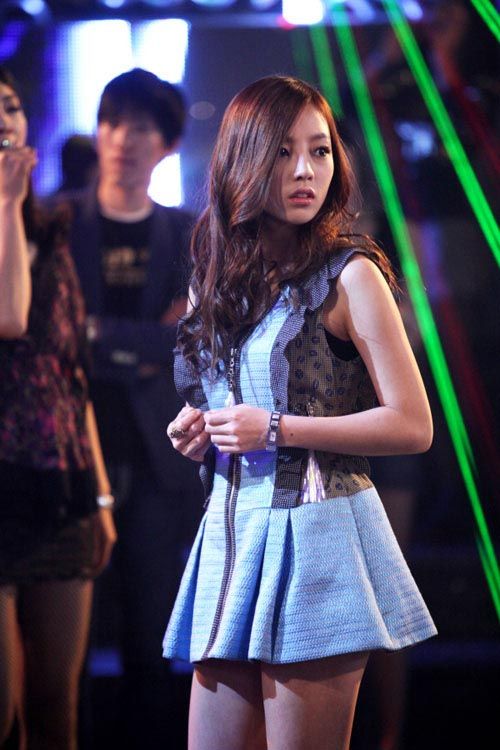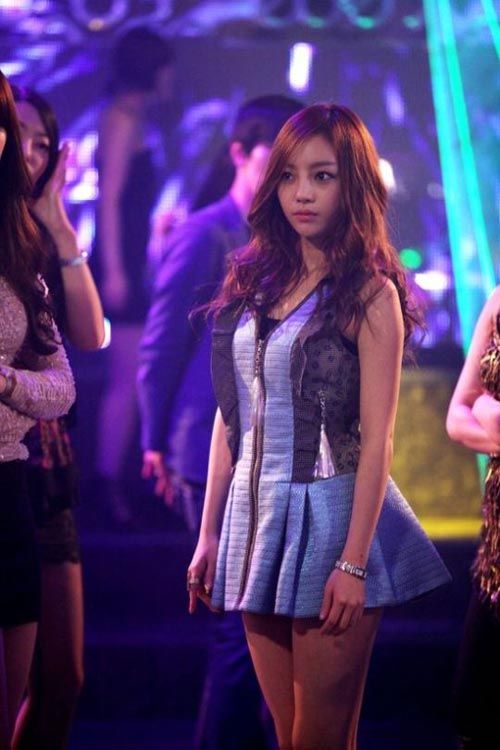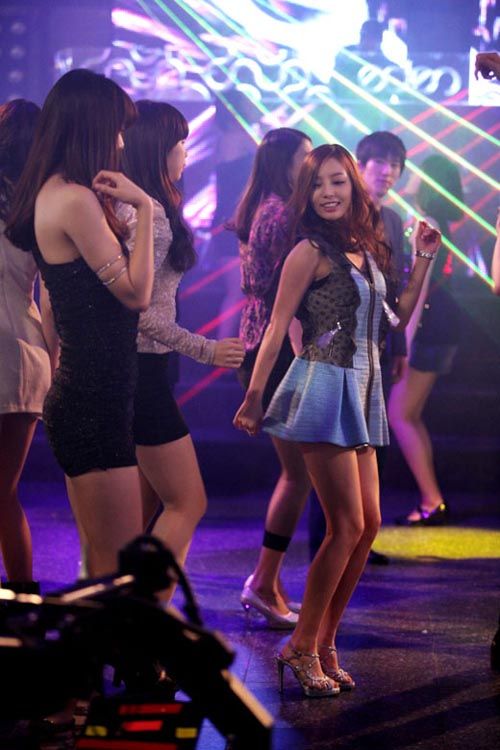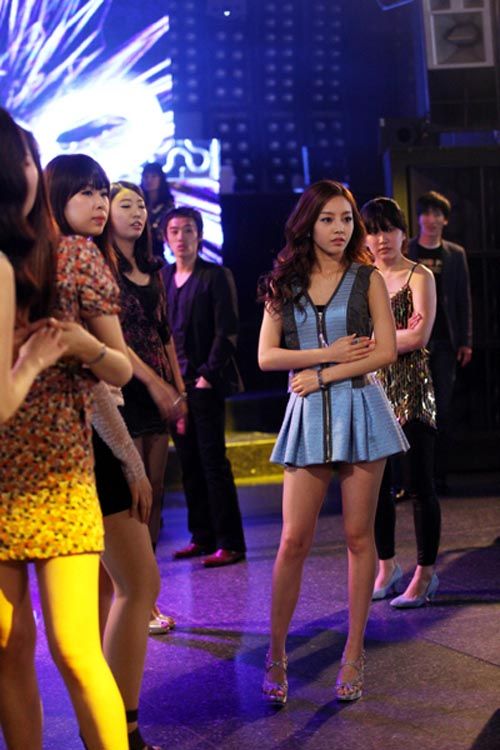 Via Mk.co.kr
RELATED POSTS
Tags: City Hunter, Gu Hara, Lee Jun-hyuk