Why do so many dramas change their titles?
It's not a new practice for a drama to change its title sometime between first announcing the project to the time it gets on the air — remember Accidental Couple / Just Looking / That Fool / Six Months? — but it's been happening with noticeable frequency recently. You might even call it a trend, with a whole bevy of high-profile projects being associated with multiple monikers.
Turns out there's no fixed reason that explains all the recent title swaps; each case has its own particular circumstances that prompted the move. I guess we can rule out the conspiracy theories.
Of all the title changes, the only one I actually like is Lie To Me — but that's one where I thought the old title, Sweet Scandal, was just as fitting. Both allude to the premise at the drama's core — the heroine lies about being married to a famous rich guy, giving rise to a scandal — and seem appropriate for a light-hearted romantic comedy. The rest of the titles? Ehhh, not so much.
For example: Chaebol/maid romantic comedy Romance Town, the new title for Maids, which stars Sung Yuri as, well, a maid. That project had carried its working title for a long while, and became known to the public as Maids for months before it was prompted to change it due to complaints. The particular word it had used is one that those in the domestic-help profession have spent concerted efforts to phase out of common usage, and they found its usage offensive. Hence: Romance Town.

Romance Town, Lie To Me
The case was different for You've Fallen For Me, formerly known as Festival, which took a completely different approach to its naming. The drama headlining young stars Park Shin-hye and Jung Yong-hwa held a viewer contest, probably aiming to rouse the interest of its social-media-savvy young audience by engaging them directly.
The new title doesn't come without a few complications, such as its similarity a KBS morning drama with the title I've Fallen For You, which sounds even more similar in Korean (난 네게 반했어 versus 넌 내게 반했어). Plus, there's the fact that You've Fallen For Me instantly recalls that popular No Brain rock song, which bears the same title, though that may be a positive association for the drama.
Then there's SBS's upcoming weekend drama My Love By My Side, which changed from its original name, Nice To Meet You, three weeks prior to its upcoming May premiere. Producers felt the new title fit the project better (I like the first one better, personally), but perhaps they were trying to chase success, since there are two successful projects already titled My Love By My Side: one is the recent movie starring Kim Myung-min, while another is the hit movie starring Jeon Do-yeon and Hwang Jung-min. Third time is also a charm?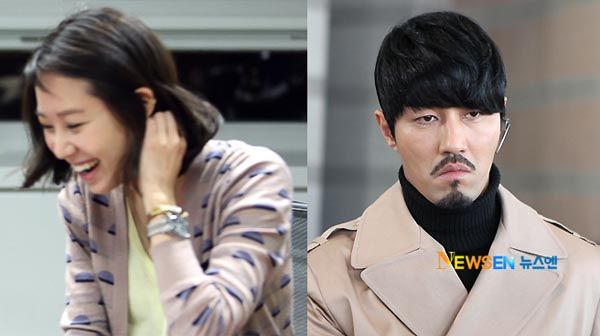 Best Love
Ripley also modified its name, dropping a few words from its original (and frankly better-sounding, imo) title Goodbye, Miss Ripley. At least the old one expressed a statement; the new one is downright inscrutable. Apparently the title is an allusion to the Matt Damon/Jude Law film The Talented Mr. Ripley, wherein Ripley is a character skilled at forgery and impersonation. The Lee Da-hae character in this drama is based on the infamous case of Shin Jung-ah, a university professor who forged her academic credentials and committed fraud and embezzlement. So you mean she's the new Ripley, got it.
But while I understand the desire to link a project to another one based on thematic ties, I honestly don't know that Ripley is an apt title for a Korean drama unless there's a character in it actually called, yunno, Ripley. It's a step removed from Midas, which may not have a character bearing that name but at least is based on a concept/myth so well-known that no explanation is necessary, particularly given the drama's obvious money slant. Ripley, as a narrative symbol (if you can even call it that), is hardly in the same category as Midas.
There's also the Hong sisters' upcoming Best Love, originally known as Birth of Affection, which was modified to Discovery of Affection, and then even briefly flirted with the title Good Job, Good Job (which was the same name of the Chae Rim weekend drama).
I've already mentioned how I feel about the change (blaaaaaah), and while I never was a great fan of the Affection options, at least those were an incorporation of the main character's name (Ae-jung = affection), which is something I've come to expect of the pun-loving Hong sisters. Girlfriday and I joked that with the new title being Best Love (Choi-go-eui sa-rang), the hero's name had damn well better be Choi Go (as in, Choi Go's Love), to at least keep the punning alive. Alas, his name is Jin. Booooo-ring!
Via Star News
RELATED POSTS
Tags: Best Love, Lie To Me, Miss Ripley, Romance Town