Yoo Seung-ho gets villainous for Warrior Baek Dong-soo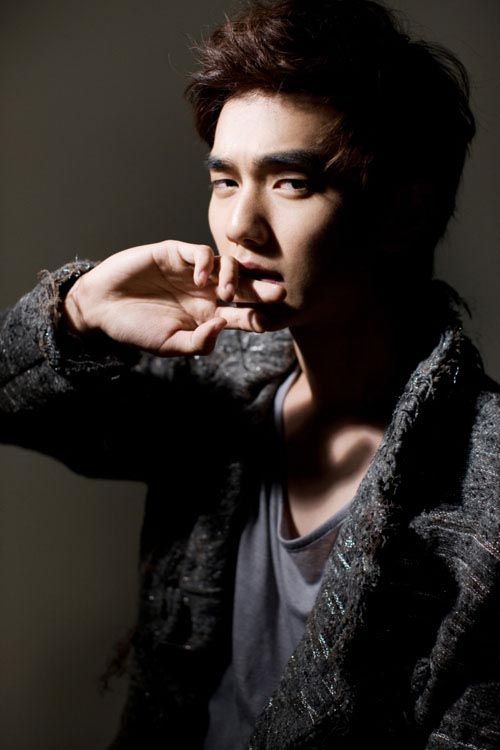 My interest level in upcoming fusion sageuk Warrior Baek Dong-soo just shot up about a million points with the addition of Yoo Seung-ho, aka Little So Ji-sub, aka Korea's Little Brother, aka poster boy for the Inappropriate Crushes on Much Younger Men Club.
The Joseon-era drama will feature its martial arts angle prominently, which'll come into play as the secret group planning the assassination of King Jeongjo clashes with Jeongjo's team of bodyguards. Yoo Seung-ho will play Yeo-woon, a core member of the secret organization, an assassin who's a master of swordsmanship, archery, horseback riding, and martial arts.
Interestingly, Yoo was reportedly offered the lead role of Baek Dong-soo but chose to play Yeo-woon instead, and the Dong-soo role has since gone to Ji Chang-wook (Smile Dong-hae, Sons of Sol Pharmacy). It's a little surprising at first glance because even at 17 years old, Yoo is a much bigger star than 23-year-old Ji, who's just starting to make his name known. One would automatically expect that Yoo would take the hero's role and Ji would play second fiddle.
However, according to one source with the drama, the Yeo-woon role is "a character appealing enough to even surpass Baek Dong-soo," which makes it not unlike Go Hyun-jung's awesome Mi-shil in Queen Seon-deok. A rep with Yoo's side said, "Yoo Seung-ho decided that as an actor, the villainous Yeo-woon role would be a big help in expanding his acting range, which is why he chose to take it."
A male Mi-shil? Yoo Seung-ho playing a sword-wielding, ass-kicking, secret-harboring bad guy? Preferably all scruffed up, shaggy-haired, and wearing lots of black? Yes, yes, YES please! I'm picturing him pulling a Yoo Ah-in as the dark assassin in 2008's (mediocre, sadly) fusion fighting sageuk Strongest Chil-woo — and I'd like to take this moment to tell y'all that I TOLD YOU SO. You're welcome.
So, in short: Ji Chang-wook is the noble good guy defending the king, and Yoo Seung-ho is the mysterious baddie plotting to kill him. Two beautiful boys, going at it with swords and fists and all manner of fighting techniques. Yup, this one's on my list.
Warrior Baek Dong-soo plans to air in July on SBS.

Ji Chang-wook
Via Yonhap News
RELATED POSTS