Yoon Eun-hye and Kang Ji-hwan to headline new drama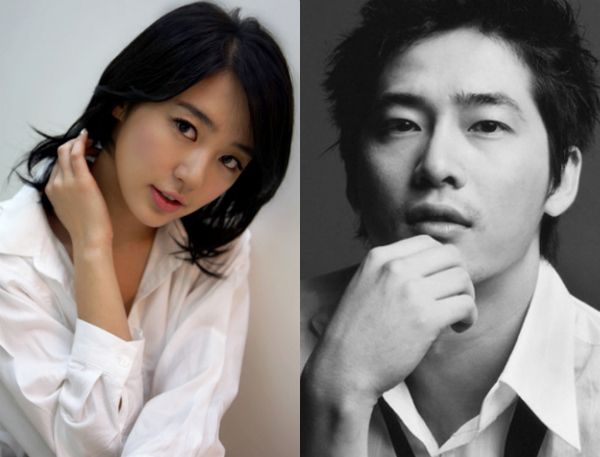 Aw, yeah! Small screen heavyweights Yoon Eun-hye (My Fair Lady, Coffee Prince) and Kang Ji-hwan (Coffee House, Hong Gil-dong) together for a romantic comedy? Count me in! That is, if all of the dramas premiering in May don't wage a war in my brain and make me implode from abusing fourth-dimension travel.
Yoon and Kang have signed on to upcoming SBS Monday-Tuesday drama Lie to Me [내게 거짓말을 해봐] which I guess is more accurately, "Try Lying to Me." But that doesn't exactly roll off the tongue, as far as titles go. It used to be called Sweet Scandal for a while, but decided to go back to its original title. Either way, it's a rom-com helmed by PD Kim Soo-ryong (Green Rose, Father's House), along with writer Kim Yeh-ri, who was the youngest writer on the team for Heading to the Ground.
The drama is about a single woman who propagates a con that she's married, for reasons yet unknown. Yoon will be playing the lead Gong Ah-jung, and Kang will be playing Hyun Ki-hoon, who is "misunderstood" to be her husband. I don't know why she needs to be married, but I'm assuming she uses him as her husband-beard in order to convince someone of the fact? I certainly hope this contract-marriage-as-a-con can be as laugh-out-loud funny as I want it to be. Ki-hoon is described as the standard k-drama hero: a gruff hotel chaebol. Boring on paper, but Kang is great at comedy, so I'm sure he won't be your standard issue Darcy. Well, I'm hoping that's the case anyway, because he's great at quirky.
Kang has reportedly cleared up his issues with the Korean Entertainment Producers' Association, finally allowing him to sign onto a new drama, free of contract disputes. Let's keep it that way, buddy. For jb's sake, and those of us who have to buy her drinks every time you pull out of a drama.
Lie to Me follows Midas and premieres on May 9 on SBS. Damn, May's gonna be busy, busy, busy, busy!
Via Joy News
RELATED POSTS
Tags: Kang Ji-hwan, Lie To Me, Yoon Eun-hye