Yoon Eun-hye rocks sheer spring trend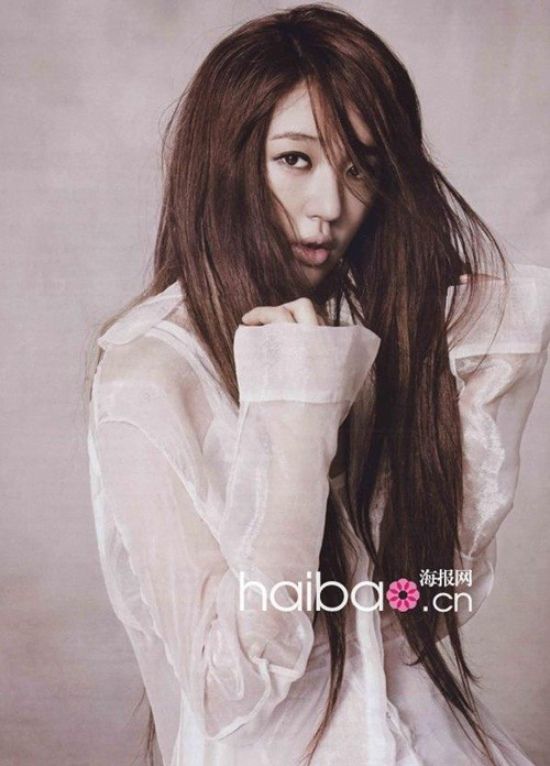 Here we go… Yoon Eun-hye in a new drama means that we're in for a fresh onslaught of CFs, magazine covers, and anything else they can get the starlet to endorse. It's fine by me, as she's one actress I never tire of seeing, because, well, she's YOON EUN-HYE.
She's on the cover of Chinese magazine BQ in what is reportedly one of spring's new trends: see-through clothes. Yeah… I'm not about to jump on that bandwagon anytime soon, (You're welcome, neighbors) but I suppose if I were rockin' her silhouette, I'd consider it.
What I DO want are those see-through kicks though. Sign me up for a pair of those. Got plenty of silly socks and money well-spent on pedicures that I can show off in those suckers.
Yoon's new drama, Lie to Me, premieres in less than two weeks, on Monday, May 9. The teaser has me pretty excited, despite the sinking feeling in the pit of my stomach that May and June will be spent fighting dark circles and kissing my social life goodbye. Hm. Maybe I should get some fun outta my system before the onslaught begins…
jaaaavabeans~ 노오오오올자~!
Seriously. You, me, Sin City? **books flight to Vegas**
Kekekekeke… It's NON-REFUNDABLE!
Via DongA
RELATED POSTS
Tags: photo shoots, Yoon Eun-hye