Yoon Eun-hye stills from Lie To Me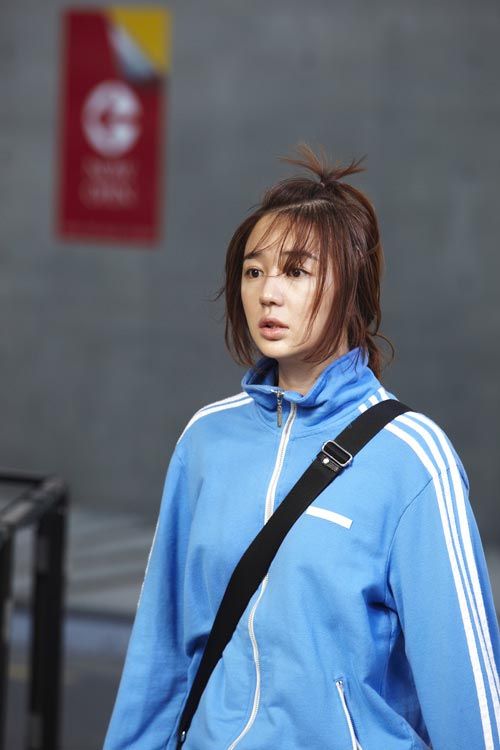 Now for the heroine's turn: Yoon Eun-hye sheds the little black minidress and heels and dresses way down for Lie To Me, where she sports some athleticwear and a messy ponytail to play her character Ah-jung. These particular stills come from a flashback to her days as a student preparing to take the civil service exam.
What (or whom) she's running from, it's not yet clear, but I'm willing to bet it's not the hot rich hero with whom she becomes entangled in a marriage scandal, played by Kang Ji-hwan. (As if! If anything, she's the one who gets them stuck together with one little, probably-unintentional lie that gets blown out of proportion.)
In the photo below that, Yoon is pictured in the arms of her other love interest, played by Sung Joon, who's the friendly younger brother to the hero. Yeah, that's not gonna get complicated, eh?
Then we have the last set of stills below, where we fast-forward from her student days to the present. Having passed her exam, Ah-jung now works for the Ministry of Culture and Tourism. In the pictured scene, she attends an event promotion traditional Korean culture, featuring traditional food and performances by a theatrical troupe. She receives praise by the cultural ministers for having proposed the idea, making it a successful outing.
…until, that is, the wind kicks up and disturbs a wasp's nest. Attendees are attacked by the insects and the proceedings are thrown into chaos.
Yoon said of her role, "The character of Gong Ah-jung is so much fun, and there are a lot of similarities to myself, which I like. She's bright and bumbling, but she's also very cute as she goes in search of true love."
The drama premieres on May 9.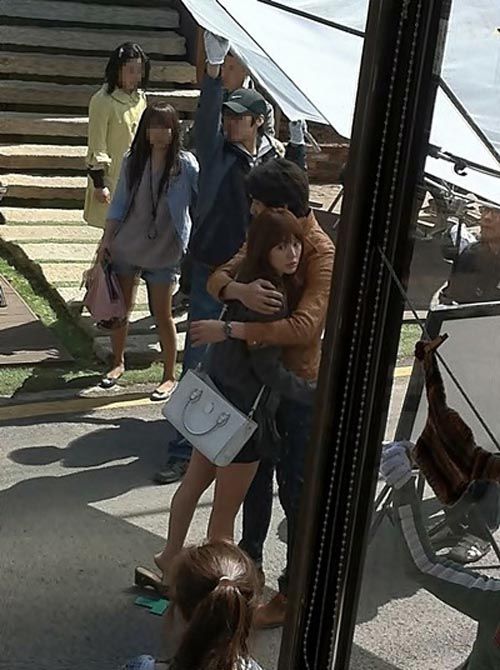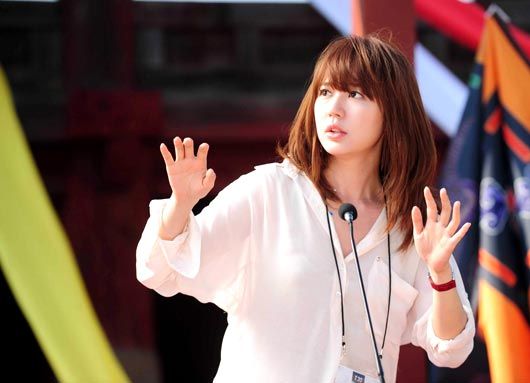 Via Osen, Seoul.co.kr
RELATED POSTS
Tags: Lie To Me, Yoon Eun-hye