Kim Ki-duk's Arirang wins at Cannes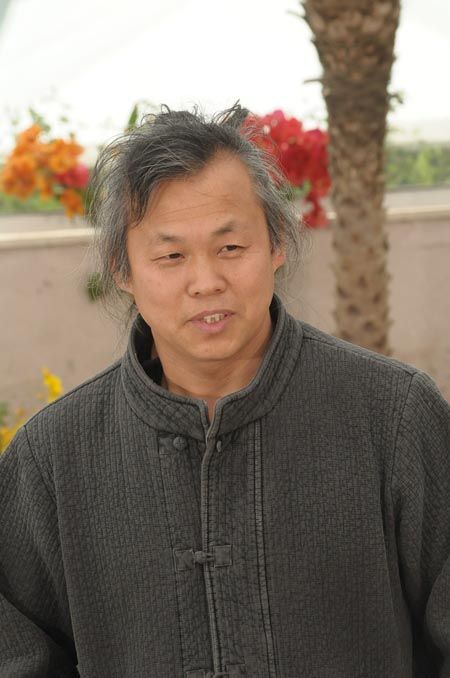 Director Kim Ki-duk has picked an award at Cannes International Film Festival for his film Arirang, taking home the top prize in the Un Certain Regard section along with Andreas Dresen's Halt Auf Freier Strecke (Stopped On Track).
The film received a standing ovation at Cannes when it screened to approximately 2,000 viewers there, and it'll be interesting to see how that affects its response in Korea, if at all, as it's been peppered with criticism there. (Here's a well-written review in English, from The Hollywood Reporter.)
Kim has long had a contentious relationship with the industry in Korea, while being lauded overseas for his indie arthouse films (3-Iron, Samaritan Girl, Coast Guard and Spring, Summer, Fall, Winter…And Spring are some of his more well-known films). While other Korean directors like Park Chan-wook and Bong Joon-ho are respected both at home and abroad, it's not quite the case for Kim, whose movies are often commercial flops domestically. He's developed a reputation for being a "bad boy" of cinema, and Arirang takes that reputation, inflates it by about a thousand percent, and flings it back in the faces of his detractors.
The film is documentary-style and features himself in a cabin, edited in an experimental fashion as a dialogue with himself (in three distinct personas), reflecting on his 15-year-long career. He doesn't hold anything back, and at points swears and rails at the camera, and himself, about the pains and betrayals he's felt by moviegoers and others in the industry, including his protégé Jang Hoon (who left to work on a major film production).
Kim was reportedly spurred to make Arirang after the traumatizing accident on set of his 2008 film Dream, in which Lee Na-young almost died while filming a suicide (hanging) scene. In a letter posted on the film festival website, Kim wrote, "The countless people I've meet while making films…Human relationships that come together as if forever only to rip apart like tissue paper…All of us entangled by love, passion, hate and the urge to kill…To me all this is Arirang."
Via 10 Asia, Hollywood Reporter, Wall Street Journal Scene Asia
RELATED POSTS
Tags: awards, directors, film festivals, Kim Ki-duk