Lee Dong-wook's comeback drama with Kim Sun-ah
Lee Dong-wook (Partner) isn't even out of the army yet, and already he's got a new drama lined up: Scent of a Woman, an SBS weekend series that will star Kim Sun-ah (City Hall) as his leading lady.
The plot: The main character is an unmarried 30-something woman named Lee Yeon-jae (spinster seems so passé, but it's the term used to describe her) who works as a minor clerk and suffers life's indignities with fortitude. When she receives word that she only has six more months to live, she decides to live the rest of her life happily, turning in her resignation and leaving for a vacation of luxury. Lee Dong-wook plays Kang Ji-wook, who falls in love with her.
Lest this sound too dreary a topic in the vein of melo-tearjerkers like A Rosy Life, it comes from the writer-director duo Noh Ji-seol and Park Hyung-ki, who worked on the breezy, slice-of-life drama Dr. Champ last year. I really, really hope it'll go for an uplifting tone, rather than one full of angst, although I'm sure we'll get plenty of that, too. 'Cause while both leads are great dramatic actors, they're also both strong comedic forces, and it would be a shame to miss out on that. Still, it'll probably be wise to get the tissues ready, when he realizes he loves her and she realizes she has to tell him she's dying. (If she leaves him cruelly because it's "for his benefit," I will howl and throw things.)
Interestingly, most of the 20 episodes will be filmed in Australia. Lee enlisted in August 2009; his planned military discharge date is June 20, while Scent of a Woman is set for a July 16 premiere. Eep! That gives him almost no resting time before he gets right back to work — he'll join the filming team right away and will fly from Korea to Australia the day after his release.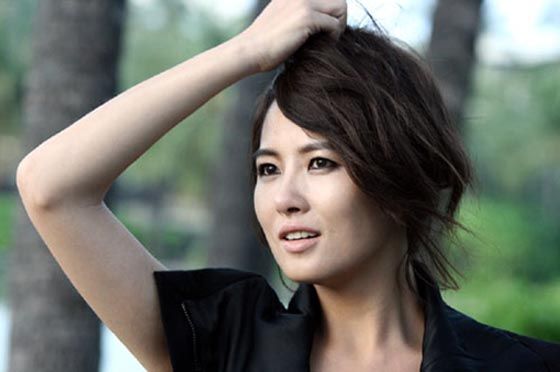 Via Joy News
RELATED POSTS
Tags: Kim Sun-ah, Lee Dong-wook, Scent of a Woman