Lie To Me releases posters, new stills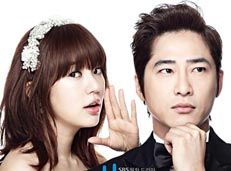 Promo posters are out for Lie To Me, which are cute despite displaying a noted resemblance to the Sungkyunkwan Scandal poster. (Though, really, it's hardly a novel concept anywhere.) But no matter, since Kang Ji-hwan and Yoon Eun-hye are both charismatic and easy on the eyes, with the added bonus of having a history of good chemistry with their partners.
The posters reflect the drama's marriage motif, with both dressed in formal wedding duds. (I love Yoon's flirty gown, which I suppose you could call her little white minidress. But I'm a fan of short wedding dresses in general, just as long as they're not the type favored by the quickie weddings of all-night, Elvis-run chapels. Isn't all that polyester a fire hazard?)
And while the fake marriage is a common trope in dramas, I have faith (or maybe it's delusion-fueled hope) that this drama will handle it much better than, say, the sadly plotted Mary Stayed Out All Night (which failed not once, but twice with both fake marriages. Sigh. All right, let that one go now…). One added source of dramatic conflict in this drama is Kang Ji-hwan's high profile as (sigh) a chaebol, and while I am fast tiring of the prevalence of the media-as-problem-causer and -solver setup, you can't deny that in a celeb-, image-, and internet-obsessed society like Korea, it makes sense.
Below that, we have the latest stills showing Kang on the golf course, 'cause we know that in addition to foreign cars and American college degrees, nothing screams "Rich!" like a hero playing golf. (That makes me sorry that Birdie Buddy didn't come on the scene with its poor golfer heroine, just for that.)
Below those stills, we see second leads Hong Soo-hyun and Ryu Seung-soo, a meddlesome pair complicating things for our main characters, who pose a constant threat to their fake marriage sham. To the outside world, these two appear to be enviably happy in marriage, but in truth they're a contentious couple poised at the brink of divorce.
While I'm indifferent to Hong, I can see myself warming to her if she tackles her character with a fun sort of maliciousness — the love-to-hate-her kind that's entertaining to watch. And it's been a while since I've seen Ryu Seung-soo, but I loved him in the underrated gem of a mystery-treasure-hunt drama Mixed-up Investigative Agency, where he played a comic slacker character who showed occasionally heart-tugging flashes of depth.
Lie To Me will challenge Baby-Faced Beauty (though it premieres one week behind it) in the post-Midas time slot on Mondays and Tuesdays.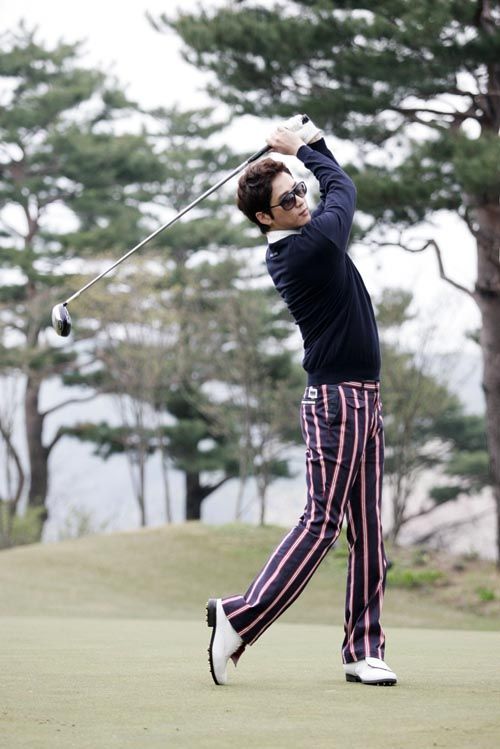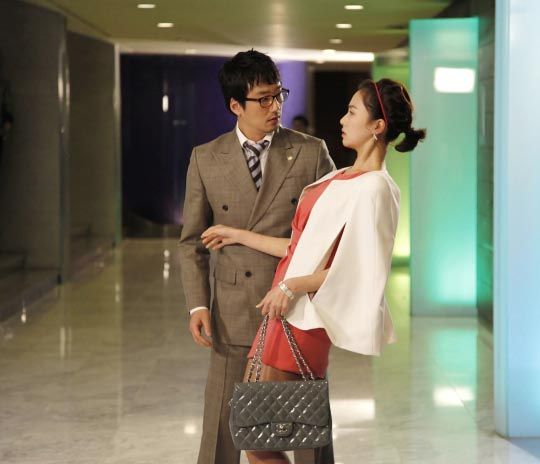 RELATED POSTS
Tags: Hong Soo-hyun, Kang Ji-hwan, Lie To Me, Ryu Seung-soo, Yoon Eun-hye