Miss Ripley's rain-soaked first meeting
That would be the first meeting between Lee Da-hae and Kim Seung-woo, in the drama that appears to have been renamed (again!) to Miss Ripley. No complaints, as I think it's a better title than the previous one, Ripley, though not as good as the one before that, Goodbye Miss Ripley, though really, it's all basically the same thing.
The scene above took ten hours to film, and occurs when Miri (Lee) goes around looking for work. Finding it a futile exercise, she walks along in the rain, not caring about getting wet, when she's almost hit by a car driven by Jang Myung-hoon (Kim). According to a producer, the two actors conferred extensively before filming their scene, which sets the stage for the rest of their relationship — important, given that Miri finds herself unintentionally lying, which then leads to another lie, and another, like an out-of-control snowball until "the lie threatens to make everything evaporate like bubbles."
It appears that Miri's dogged by a sketchy past, which she's trying to escape now in her new life — which probably explains the various photos of her in bright-colored wigs. Guesses on Miri's past life? A cosplay enthusiast? A nightclub hostess? A grifter with a really tacky fashion sense? An Alias superfan?
Miss Ripley premieres next Monday, on the 30th.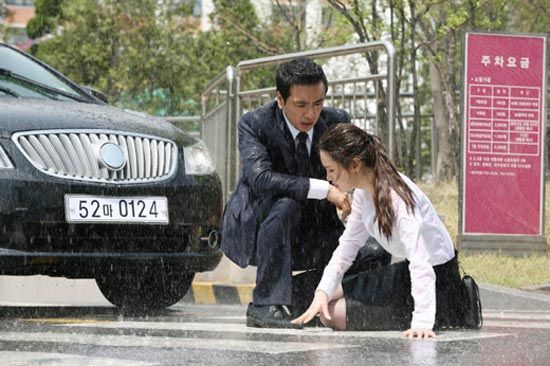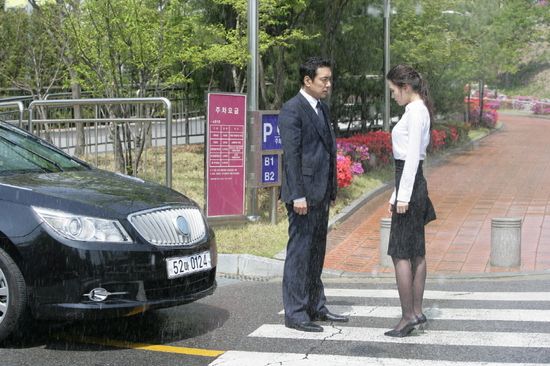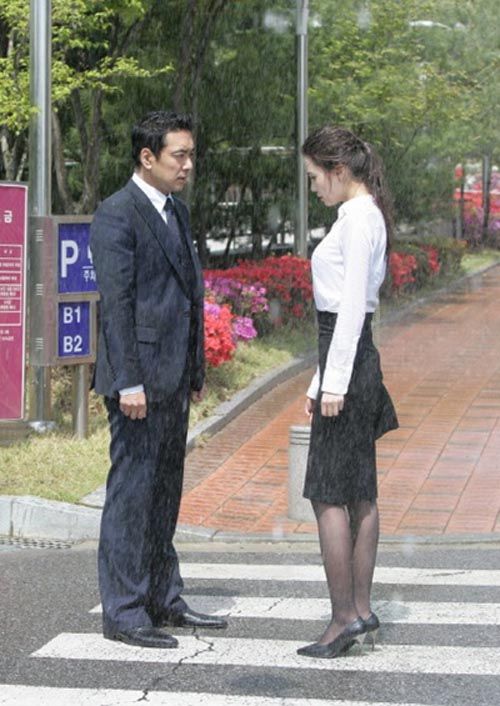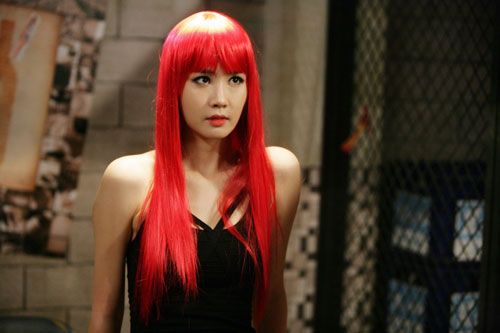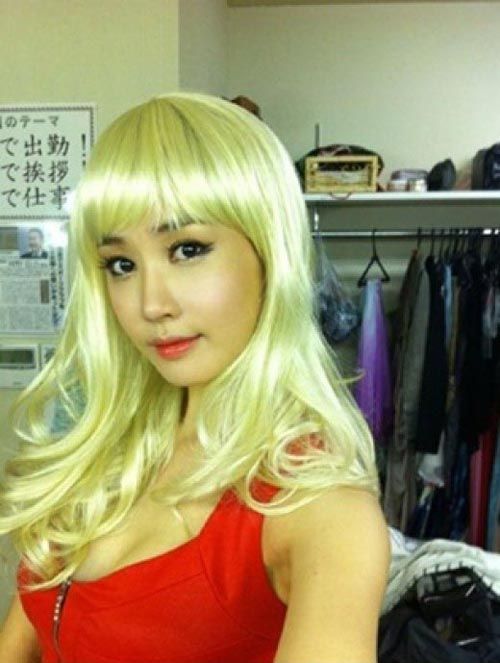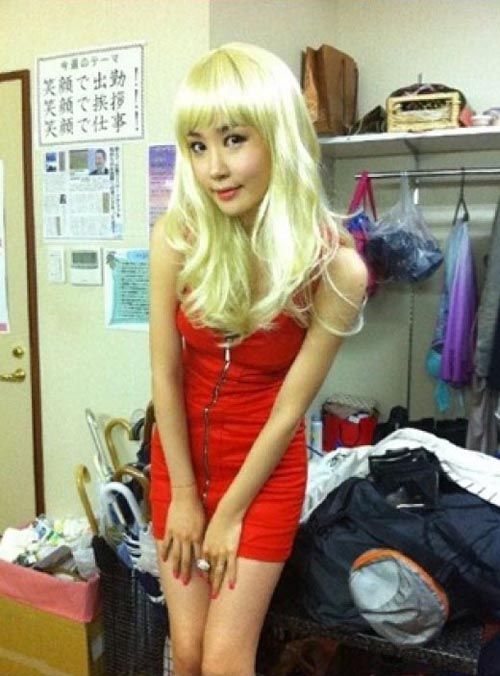 RELATED POSTS
Tags: Kim Seung-woo, Lee Da-hae, Miss Ripley