Moon Geun-young's birthday message from Go Hyun-jung
Moon Geun-young celebrated her 25th birthday over the weekend (though she'd be counted as 24 by Western standards), which is receiving press attention for two reasons: (1) She sent her fans a birthday message via handwritten letter, and (2) top actress Go Hyun-jung sent her a birthday congratulations.
Moon's handwritten letter was posted to her official fan cafe, called Moon Geun-young Angels, along with the above photo with a cake that fans had prepared for her. In the letter, she wrote:
"There have been a lot of changes. Some are good changes and some not-so-good, but I think the change is the important thing. Changing is like proof that lets us feel we are alive, and I think that gives us the foundation for maturing and growing."
Then there's the message from Go Hyun-jung, which was uploaded to an online message board by a fan. The fan had reportedly attended the book launch for Go's recently published beauty book, Go Hyun-jung's Secrets (which, by the way, was a runaway hit and sold 30,000 copies in two days). In the autograph line, the fan had told Go that she intended to give the book to Moon as a present for her birthday one week later, and asked for Go's autograph to be signed to Moon.
The message Go wrote: "Happy Birthday! Moon Geun-young…do we look alike? Fighting!" (It's been said that Moon looks like a young Go Hyun-jung, which is what she refers to.)
Naturally, this acknowledgment from a top star of such stature has Moon's fans atwitter (possibly also a-Twitter), although really, they're both A-listers whose association with each other can only be beneficial to both. Now, if they were to be cast in something together (playing mother-and-daughter? sisters? aunt and niece?) — well, then the Korean netizenry might just implode from the concentrated star power involved.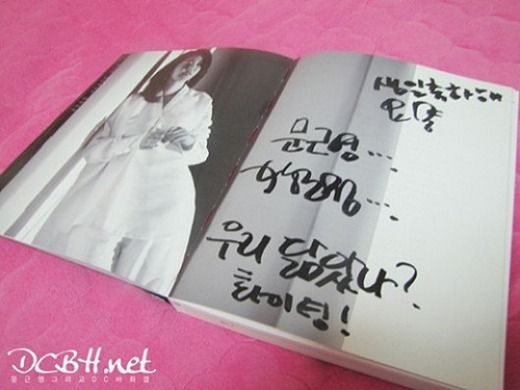 What do you think: Alike or not?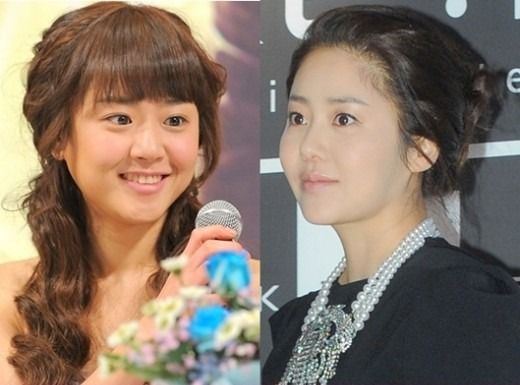 Via DongA
RELATED POSTS
Tags: Go Hyun-jung, Moon Geun-young