Ripley poster and character stills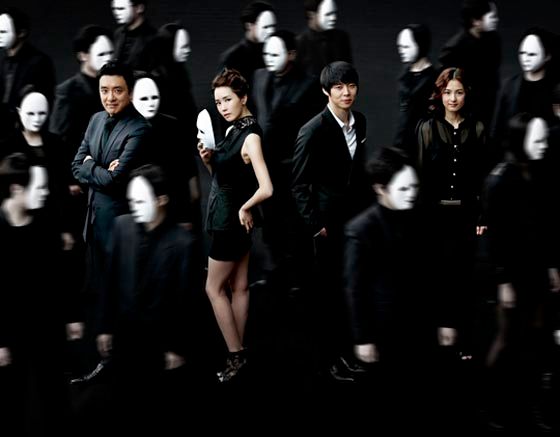 Ripley's first poster is out! It's intriguing and a little bit creepy, which is what I think they were going for.
But what I find more interesting is the photo below, which features Lee Da-hae holding the drama's script. As you may recall, the drama was initially titled Goodbye, Miss Ripley, then dropped most of that to settle on Ripley. But on the script below, the Korean title is written as Miss Ripley, and the English reads Mrs. Ripley Who I Loved. Grammar mistake aside, I'm curious as to why they haven't adopted either of those options, and a little disappointed that they're sticking to the plain, uninformative Ripley. But I'll keep my eyes peeled for another change, should one be coming.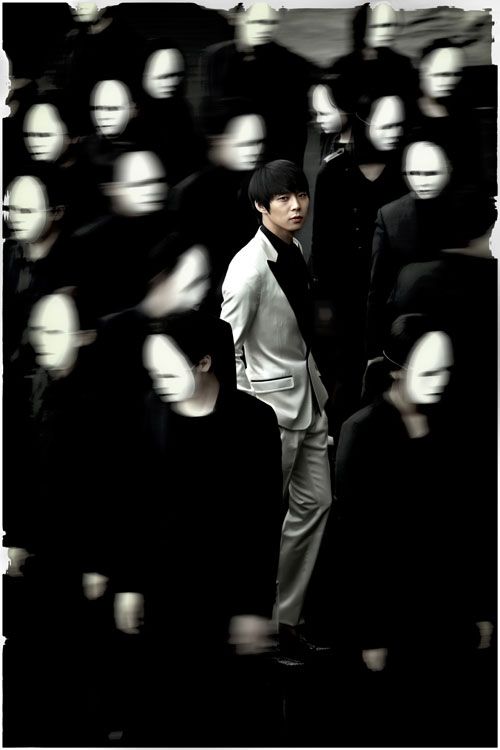 We've already seen the "rose-inspired" stills of Lee Da-hae's character, so now it's her co-stars' turns.
Park Yoo-chun, aka Micky Yoochun, is here in his sophomore drama effort playing a "warm, gentle" character. He admitted, "In my last drama [Sungkyunkwan Scandal], I realized that it's extremely difficult to immerse myself completely in the character. But the time I spent worrying intensely about the character was really happy and enjoyable. I'm excited to be able to show a different side of myself."
Kang Hye-jung, the mostly-film actress (Welcome to Dongmakgol, Girl Friends) whom I loved in the quirky though horribly underrated Flowers For My Life in 2007 (3%-5% ratings, eep), is here in her first drama after her marriage to Tablo and the birth of their first child. She said, "The whole time I was reading the script, I found the careless Hee-joo amusing, and even nodded at some of the things she did that are similar to me. Hee-joo has the ability to make people feel better, like a pick-me-up."
Kim Seung-woo plays an ambitious hotelier, ten years after playing one in the Hallyu drama Hotelier (with Yonsama and Song Yoon-ah). He was born to a poor family and toughened up along the way to seeking his goal of being number 1. Because he succeeded in that, he believes he can control life perfectly — an idea this drama will surely disabuse him of, I bet.
Ripley is set in the economic and cultural fashion market (which is a description I don't fully understand) and takes place in a 21st-century downtown hotel. The themes it plays on are work and love, success and failure, and hidden ambition — told in a "conventional melodrama" format. It premieres May 30.
RELATED POSTS
Tags: Kang Hye-jung, Kim Seung-woo, Lee Da-hae, Micky Yoochun, Miss Ripley