Ripley's leads shoot their first scene together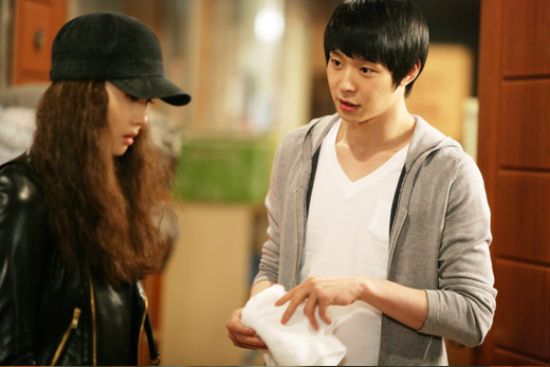 Another contender for May Madness & Mayhem: Battle for Viewers' Hearts is upon us. (I'll rename it in June. I just need thirty days to come up with something.) Ripley has released stills of its lead actors Lee Da-hae and Micky Yoochun shooting their first scene together. (This time it's him. I checked. Or… possibly his evil twin. Drat!)
Lee Da-hae plays Jang Miri, who is loosely based on Shin Jeong-ah, a now infamous professor who faked her academic credentials to climb the social ladder. Her character is described as a femme fatale, which is quite broad, but we can expect her to be a dark heroine, who "tells a lie that changes her life." And then has to perpetuate that lie, which is always the problem with lying, isn't it?
Micky Yoochun plays Yutaka, a Korean-Japanese hotel chaebol son. Hm. Yunno, on paper, this drama sounds EXACTLY the same as Lie to Me. Hotel chaebol son, heroine who tells a really big lie, then romantic entanglements ensue. Is Lie to Me just Ripley plus comedy? Or will Ripley be Lie to Me minus the fun?
To her credit, Miri doesn't know that Yutaka is a gazillionaire's son when they first meet, in this scene. But she reportedly tells an eensy weensy lie by mistake, which begets another lie, and another, and another, eventually snowballing into a massive avalanche of fraud that she can't undo. Interesting. Yutaka falls in love with her (early on, pre-avalanche), which sounds like it might pose a tiny problem for him. Or yunno… be the source of his tragic demise. Life Lesson: First comes kissing, then comes background check, verified by a third party, followed by a waiting period of ninety days… and THEN comes love.
Ripley premieres Monday May 30 on MBC, following The Duo. If you're making brackets, it's up against Lie to Me and Baby-Faced Beauty. Place your bets!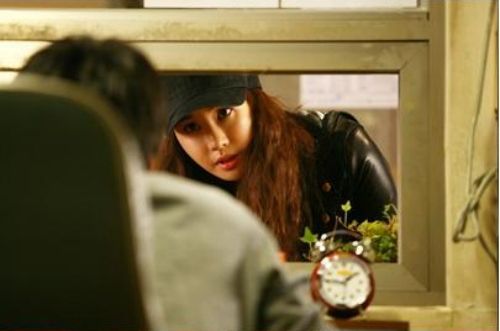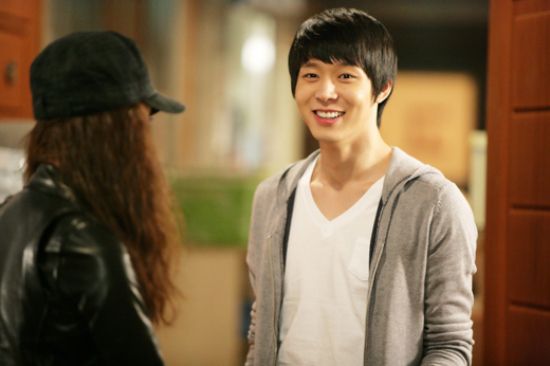 Via Osen
RELATED POSTS
Tags: Lee Da-hae, Micky Yoochun, Miss Ripley