I Need Romance: Episodes 1-2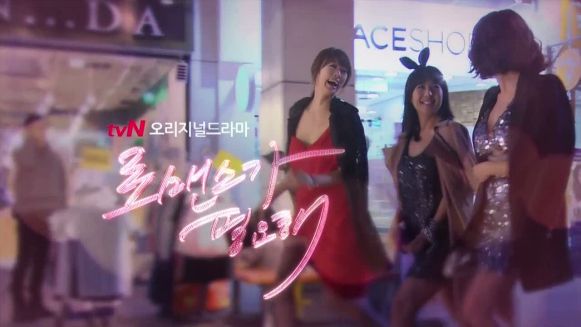 New TVN cable drama I Need Romance premiered this Monday and Tuesday, and I checked it out because the premise — thirtysomething single women dealing with life and love – seemed like it had potential for fun. I was actually surprised to like it, and though I don't have time to recap it (there's just no way to bend the space-time continuum that way), I think it's worth sharing my thoughts in an intro/review.

EPISODES 1-2 REVIEW
Though it tries WAY, way way way, too hard to be Sex and the City (like carbon-copy music and girls in the city intro) it actually ends up finding its footing in the arrangement of characters and the quick pace of the story. It feels like a risqué version of The Woman Who Still Wants to Marry, with three close friends and hijinks, just with lots of frank talk about sex and love. And that's always a welcome change on the k-drama landscape. (Of course, the fact that it's not network TV is the main factor in that difference.)
Heroine Sunwoo In-young (Jo Yeo-jung) is actually really relatable, though it probably has a lot to do with the Carrie-Bradshaw-esque first-person voiceover that takes us through the show. I don't usually mind the use of that as a device as long as a show doesn't use it as a crutch to tell me what I'm supposed to feel instead of showing me what the heroine is feeling. But In-young is as open and readable as she is flawed, so it works decently.
At the outset she and her friends are 33, and we rewind ten years to see the start of her dreamy romance with Kim Sung-soo (Kim Jung-hoon), when they're both 23. They're cute and sexy, and it's sort of worth watching for the kisses alone. Not gonna lie.
Over the course of the first episode, we watch their budding romance turn into a ten-year comfort relationship, where passion gets replaced with routine, and hot sex replaced with tingle-less touching. The love fades and he starts to drift away, just as his 10-year struggle to become a film director takes off.
It's a guarantee we're going to be on her side – she supported him for ten years (with her career in the hotel industry—why, every drama ever, why?) when he was nothing and no one. But the second he debuts, it's twentysomething actresses and fame. And she gets left in the dust.
But what's great about In-young (and what convinced me that I liked her) is that when faced with the prospect of being 33 and alone or staying in a loveless relationship, she chooses to break up with him. She follows her friend's advice, and with a kiss, she says goodbye by the end of Episode 1.
As I did with The Woman Who Still Wants to Marry, I find that the girls' friendship is the best thing about the show. In-young's two best friends are Park Seo-yeon (Choi Yeo-jin), bold, beautiful model, serial dater, and Kang Hyun-joo (Choi Song-hyun), sweet, virgin, bride-to-be.
The mix of the three girls' dating experiences gives a range of perspective on all topics, and though the character types are stock, their friendship is really cute. Over dinner the girls run into one of Seo-yeon's exes with his very pregnant wife, alerting them to the fact that he was totally married while dating her. Oops. But on impulse, she ends up letting him in when he comes knocking, and before she knows it he's half-naked on her couch.
She calls Hyun-joo in a panic, reminding her that she can't think straight in these situations, and asks to borrow her brain. She means it literally, and so with the phone pressed to her ear, she just turns to the guy and repeats what Hyun-joo tells her verbatim, and kicks him out, in his boxers.
I love that. It's so cute that she trusts her friend that much—it's not just lip-service that she called for advice—she literally needs to borrow her friend's brain to get herself out of a bad situation. It's comical and adorable.
Meanwhile, In-young, reeling from her break-up, cleans out her house of all things that remind her of Sung-soo. And the thing that makes her the saddest, that she can't manage to part with? The condoms. She decides that throwing them away would be like throwing away hope, and "I'm still young, the world is wide, and there are many men." Holla!
But the breakup turns out to be messier than she'd realized, with ten years of history, and it seems like it's going to be a big point of contention throughout the show. It'll be an interesting dynamic, between the ten-year-ex, and her hotel underling-with-a-puppy-crush, 27-year old Bae Sung-hyun (Choi Jin-hyuk).
So far, the drama manages to stand up at both ends of the spectrum, in terms of comedy and drama, because it's not afraid to go to extremes. Episode 2 ends with Hyun-joo being stood up on her wedding day… via TEXT MESSAGE. Damn, that's cold.
And her solution? Easy, just hire a guy to be her groom for a day. How's that for hijinks?
Overall it's a fun, breezy watch and there are some great moments of girl talk as well as realistic adult romantic conflicts where love and sex are complicated, messy things. I appreciate the way the drama's sense of humor cuts the dramatic moments and plays with our expectations, but also knows when to let the scene play for emotional resonance. The setup is certainly nothing new in all of TV land, but it feels fresh in present kdramaland, and the execution is light and fun. Looks like I'll be tuning in.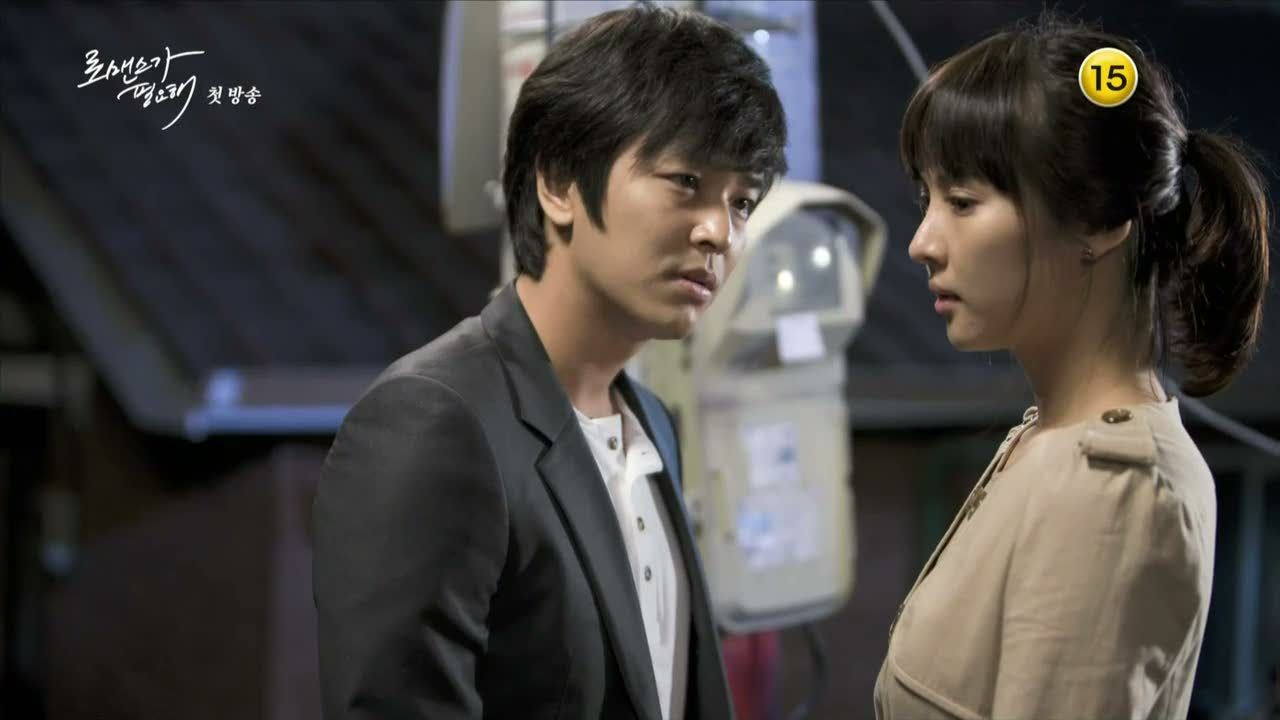 RELATED POSTS
Tags: cable programs, Choi Jin-hyuk, Choi Song-hyun, Choi Yeo-jin, featured, first episodes, I Need Romance, Jo Yeo-jung, Kim Jung-hoon