Jung Il-woo's guerrilla date causes a stir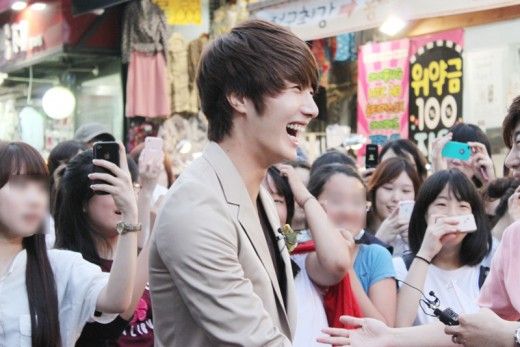 Scheduler/Iljimae pretty boy Jung Il-woo (49 Days, Return of Iljimae) recently recorded a guerrilla date for KBS's Entertainment Weekly program, which created a stir when the taping took him to the streets of Seoul's Hongdae neighborhood without warning. Imagine that the world dropped a Jung Il-woo on your doorstep, and picture the chaos and fan frenzy that would ensue — yeah, that's basically what happened.
The segment was filmed on the evening of June 9, and involved a wish-granting bit with bystanders on the street. Um, I'm pretty sure I know what I'd wish for, but I'm also pretty sure it wouldn't be broadcast-appropriate. *Imagines*
The date lasted just over an hour, though "date" is just a friendly way of saying casual interview, as Jung talked about what's been going on in his life since the end of his most recent drama (49 Days), as well as sharing stories of his school days and his well-known BFF relationship with Lee Min-ho. Seriously, together they are just too pretty.
I know I can't be the only one for whom the concept of a guerrilla date makes me think of the most recent episode of Best Love, wherein Dokko Jin takes advantage of Ae-jung's new job as an entertainment correspondent to plan a "star date," since they can't go on a real date without blowing their cover. Too cute — and it also ensures that I'll forever look at flirty vibes on entertainment programs with a skeptical eye. Like the hawk-eyed netizens needed any more excuses to jump to conclusions based on the type of jewelry stars wear, or their choice of fashions!
Jung Il-woo's guerrilla date segment airs on the June 11 broadcast of Entertainment Weekly.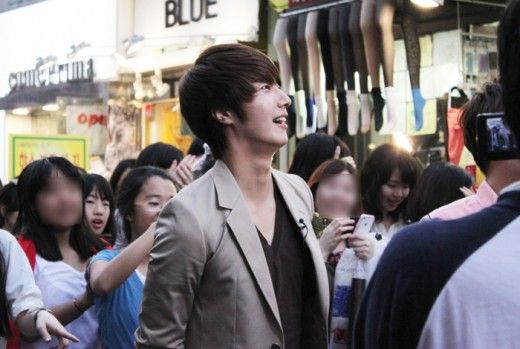 Via My Daily
RELATED POSTS
Tags: Jung Il-woo