Lee Min-ho gets into a car accident, escapes injury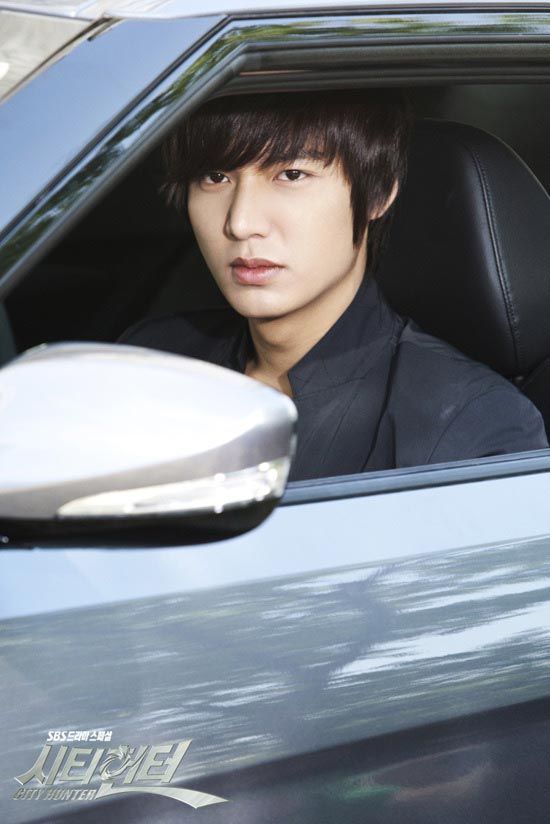 Yikes, Lee Min-ho was recently involved in a mid-shoot car accident while working on his current (totally addicting and awesome) drama City Hunter.
On the one hand, that car looks pretty wrecked, as you can see below. The action scene being filmed took place in Ilsan, Kyeonggi-do, and those involved (including Lee) were taken to the emergency room right away.
On the other hand, Lee's agency has confirmed that while he was evaluated for injury, he escaped serious harm. SBS's CP Kim Young-sub stated, "With the car half totaled, we were worried, but fortunately his injuries weren't severe. Aside from Lee Min-ho, there was another person riding in the car, a director from the production company who was injured and treated. Since safety comes first, we shut down filming and will focus on treating the injured parties."
Kim added that the delay won't affect the drama's run, however: "We have a few scenes left to film, but we'll possibly continue filming tomorrow, or will have to rely on other methods like editing."
On the other hand (what, you don't have three?), how is his Yoon-sung character back to driving a dark car? In the latest episode, he was driving a gray car, after his blue one got sideswiped (thanks to Daddy Dearest for that). Can he be on car number 3 already? And after this, they'll have to find a way to explain moving on to car number 4, which, if they manage to work into the drama in a meta sort of way, could just be awesome. Maybe it could be part of his City Hunter shtick — new target, new car?
Then again, I suppose Yoon-sung's car switches (and potential crashes) shouldn't come as so much of a surprise, with all the mooning he does over Nana in that thing. C'mon — who else watched those bus-chasing scenes and yelled at their screens, "Eyes on the road, buddy"? No wonder he needed a designated driver. Maybe that should be his big excuse for keeping Nana around.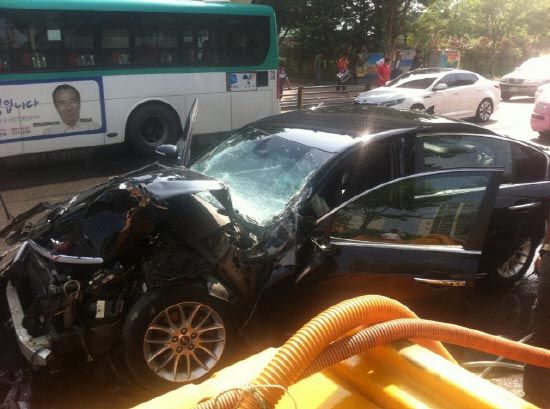 Via Star News
RELATED POSTS
Tags: City Hunter, Lee Min-ho, star accidents