Ripley's Park Yoochun and Kang Hye-jung looking cute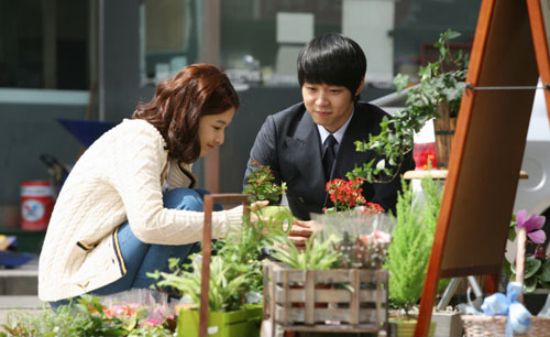 Looks like the second lead is finally getting some more face time with the hero. These latest stills from Miss Ripley's upcoming Episode 4 show stars Park Yoochun and Kang Hye-jung finally connecting over a "flower date." Looks more like flower-shopping than a date, but I'm excited to see these characters have more screentime together, as they're a bright cheery breath of fresh air whenever the drama gets too angsty.
And there sure is a lot of angst in Ripley, though so far it's the fun kind, (as in well-constructed, well-motivated, character-driven) as opposed to the pull-your-hair-out kind (as in illogical, circling whirlpool of disaster). Though so far these two characters have been outweighed in the chemistry department by a smoldering Kim Seung-woo and Lee Da-hae, they're the front-runners in the cute department, that's for sure.
I kind of can't wait to see their puppy love take hold.
Episode 4 will be broadcast Tuesday, June 7, and Miss Ripley airs Monday-Tuesday on MBC.
Via TV Report
RELATED POSTS
Tags: Kang Hye-jung, Micky Yoochun, Miss Ripley