Yoon Jin-seo in Saipan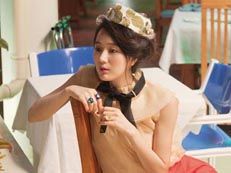 What a gorgeous photo spread. Forget the fashions (though they are nice), it's the scenic environs that have me drooling for Yoon Jin-seo's (Runaway Plan B) new shoot for a travel magazine named, appropriately enough, The Traveler.
The pictorial took Yoon to the South Pacific — specifically, the island of Saipan. Must be nice to have a job where a working trip can double as a vacation, since Yoon reportedly used the time to rest up and recharge before jumping into her next project, the movie Punchline with Goong actor Kim Jung-hoon. (In the film described as a human comedy, she plays the lively aide to an upright politician who's determined to wipe out corruption — good luck with that — and Kim plays the man's son.)
True, the fashions are hardly what you'd call practical, or even appropriate, but that's part of the beauty. Climbing craggy rocks in a full-length evening gown? Kayaking in a satin dress (look, my hat matches the oars!)? Sure, why not? It's like one of those randomly mixed-and-matched shoots in America's Next Top Model, except without the crazy supermodel constantly yelling at you to smize and be fierce and to model as a verb, not a noun.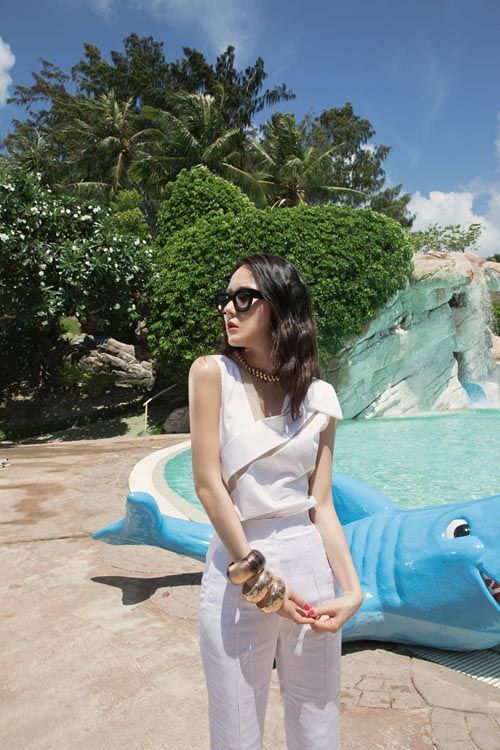 Via Mk.co.kr
RELATED POSTS
Tags: photo shoots, Yoon Jin-seo