Yoon Jin-seo teams with Kim Jung-hoon in Punchline
A year after starring in the I-fell-in-love-with-twins, melo-mystery movie Secret Love, Yoon Jin-seo is taking a lighter approach with her next film project: She's starring in Punchline, a human comedy that sounds like it straddles the line between thoughtful and light-hearted.
Yoon Jin-seo plays the aide to an upright, moral politician (I know! That mythical unicorn) who is elected as a new minister, who sets out to wipe out all corruption. Yoon's character is an energetic and devoted aide, but still on the lookout for the meaning of happiness in her personal life. She's described as cute and lively, which brings to mind her adorably feisty cop character in last year's Runaway Plan B.
Played by Athena and East of Eden's Yoo Dong-geun, the minister juggles his official duty with his other role as father; he and son Kim Jung-hoon (Witch Amusement, Goong) have a contentious relationship. I'm going to speculate that the aide has a hand in their eventual reconciliation…and provides a potential love interest?
This will be Kim's first movie following his army release, although not his official comeback — that'll be the upcoming tvN series I Need Romance, the Sex and the City-esque cable drama starring Jo Yeo-jung as a single careerwoman in the city. I'm less excited about him than Yoon, since I don't think he's really shown much yet in his acting choices (to be fair, Witch Amusement did nobody any favors), but if the stars have good chemistry together, I could see this being cute.
Punchline is set to begin filming shortly, and plans for a release later this year.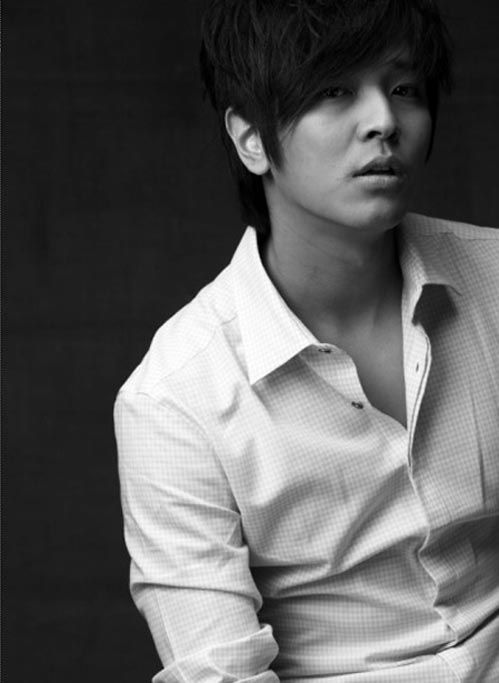 Via Mk.co.kr
RELATED POSTS
Tags: Kim Jung-hoon, Yoon Jin-seo