Fabulous Hong sisters sit down for an interview
They had me at pig rabbit…or wait…was it the rabbit pig? The hybrid lovechild doll born out of Tae Kyung (Jang Geun-Seok) and Mi-Nam's (Park Shin-Hye) puppy love in the hit drama You're Beautiful had me looking at the Hong Sisters in a fresh new light.
It was just this past winter when I was first introduced to their sweet and often zany sense of humor while watching My Girl, starring Lee Dong-Wook and Lee Da-hae, while laid up in bed with a cold for 3 days. Although I thought the rom-com to be cute, sassy and funny, it wasn't until You're Beautiful and My Girlfriend Is a Gumiho that I was hooked…line and sinker. I mean come on, how could one not be hooked after Shin Mina's first outburst of Woong-ahh~!
With the recent completion of their latest MBC hit drama, Best Love, it seems as though the sisters have done it again. The adorable paring of Dokko Jin and Dding-dong will forever remain on my list as one of the best couples Hong sisters have ever created. Even with Best Love now over, the viewers are still riding the aftermath of the "Dokko wave" and don't seem to want to let go of the drama. The ever-busy Hong sisters sat down for an interview to speak about their latest mega hit, and what other projects they may up their sleeve for the future to keep feeding our addiction for the dramas we just can't seem to get enough of…so let's get started!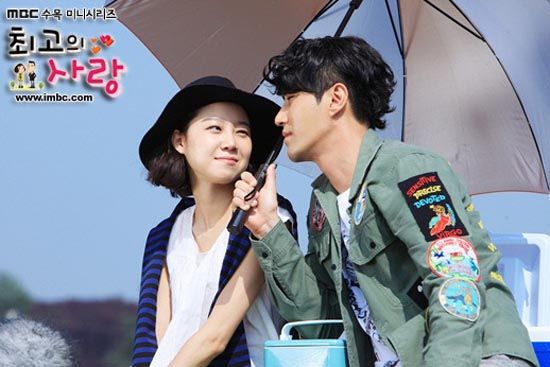 Merely days prior to the interview, the sisters were still wrestling with writing for the wrap-up of their most recent drama, Best Love. The sisters mention how glad they are the drama ended so well and on such a high note. Since the end of their last drama My Girlfriend Is a Gumiho last fall and the start of Best Love this past spring, "It has been a mindlessly hectic schedule working on these two dramas back to back." (For which I'm sure the viewers are grateful.)
Older sister Hong Jung-eun: "It's so odd how quiet things are around me now…it makes me a bit sad. Best Love was a bit like a gag concert. It may seem a bit silly and childish at first glance, but every time you watch it, you fall a little deeper into the magic of the drama like you would at a gag concert. At times the silliness may make your toes curl, but it also makes your heart thump a little bit more each time."
When asked about the scene when Gu Ae-jung (Gong Hyo-Jin) dons the frog costume, the writer said, "The scene may seem silly, but it's also a sad and poignant moment for the character. The main love story of the drama is a bit unique in the K-drama land in that a top celebrity falls for a pseudo celebrity who's not far off from being pathetic in her attempts at remaining a celebrity. So the drama gives a new twist to the classic Cinderella story. The fact that there seems to be this obsession with celebrities these days, we wanted to use that for the main characters instead of making the characters to be doctors, designers or others alike. Gu Ae-jung shows a side to being a celebrity that's not often portrayed. Letting the people see what some people have to go through to become an actor and be able to survive in the industry. Therefore, as funny as that frog costume scene may have been, it is also a very sad one."
The other man contending for Gu Ae-jung's affections in this love triangle, Yoon Pil-joo (Yoon Kye-sang), was something else the sisters wanted to do differently. Instead of having the character be a chaebol (which is so often done), they wanted Yoon Pil-joo to be far more accessible. An oriental medicine doctor who is good-looking, kind and successful, going up against a famed top star like Dokko Jin (Cha Seung-won) to win the love of Gu Ae-jung makes this love triangle a bit more realistic as well as intriguing.
However, the love story between Dokko Jin and Gu Ae-jung isn't the only focus of the drama. 
Even though an important part of the story is whether or not the love between the two characters will bloom, it's also to see how the populace within the drama will receive the news of such an unlikely pairing. Due to the negative image Gu Ae-jung has been dealing with, it was very possible that the new lovebirds could have been on the receiving end of an endless number of anti-fans, instead of the adoration they were ultimately given. Thus Gu Ae-jung and Dokko Jin have risen to join the ranks of other beloved couples created by the Hong Sisters, beginning with their debut project, Delightful Girl Choon-hyang.
The sisters reveal that there is a surprise hidden celebrity in its own right in the drama that the fans may not have been aware of, and that celebrity is…drum roll please….뽀로로 (Pororo)—a megastar that just may surpass even the mighty Dokko Jin in popularity. The penguin character which got its start in a children's program has received a cult-like following, and became comic relief in more serious scenes that needed to be lightened. 
Pororo made his first appearance on the show in a scene where a lie detector was brought on by Gu Ae-jung's adorable nephew Hyun-kyu, a.k.a Dding-dong (Yang Han-yeol). With the scene potentially becoming too serious in tone, the Hong sisters thought to lighten it by introducing a comedic element, and with writer Hong Jung-eun's son being such a fan of Pororo, the decision for the cute penguin to make a cameo was easily decided. Since then, the sparkling lie detector became his go-to tool when Dokko Jin needed some help him getting Gu Ae-jung to reveal her true feelings towards him.
The Hong sisters have proved time and time again that their witty ideas work in drawing the audience deeper into their spells. So whether it's through the use of children characters like Pororo, or turning their lead actresses into mystical characters, I say…bring it on. Can't wait to see what they'll do with their next project!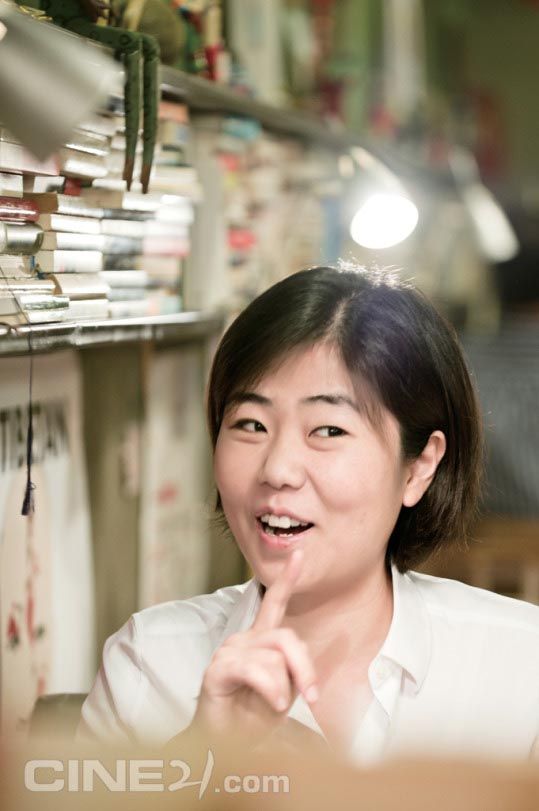 Hong Jung-eun

Hong Mi-ran
Via Sports Chosun
RELATED POSTS
Tags: Best Love, Cha Seung-won, Gong Hyo-jin, Hong sisters, interviews, Yoon Kye-sang