Han Ye-seul in action as Myung-wol the Spy
Well, we've seen Han Ye-seul being comical and co-star Eric all sparkled up as a Hallyu singer-actor, which takes care of the "com" part of Myung-wol the Spy's action-rom-com designation.
In these new stills, we see the action side, with Myung-wol being an elite agent from the North who infiltrates the South on a mission. Her orders: Capture Kang-woo (Eric) and take him back with her to North Korea. If only love didn't complicate everything, 'cause she falls for him and that, needless to say, puts a wrinkle in her plans.
Another complication? A second spy, played by Birdie Buddy and Royal Family's Lee Da-hee (pictured at bottom, not to be confused with Miss Ripley's Lee Da-hae). She's on the other side as a dogged South Korean agent who investigates Kang-woo persistently. Now I'm curious as to what Mr. Big Shot has been doing to attract such attention — and how the two ladies are going to try to claim him to their sides. Disguises? Flattery? A spy-off?
Myung-wol the Spy premieres on July 11.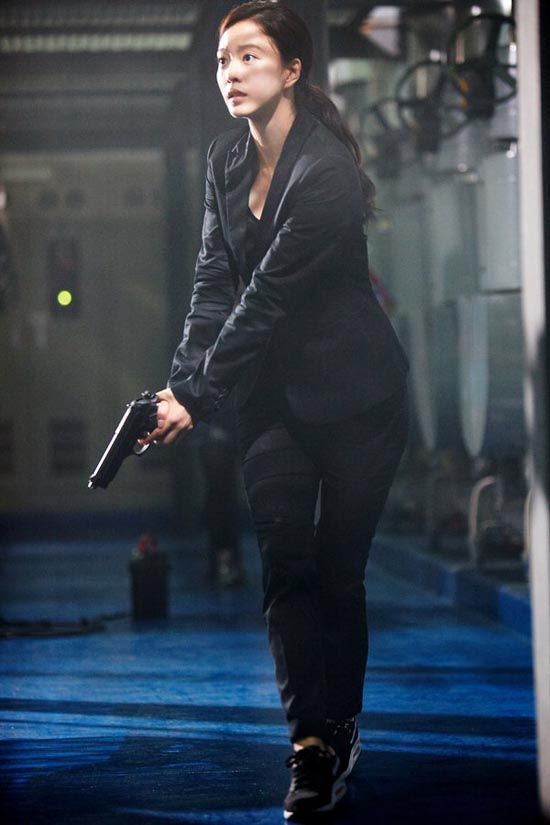 Lee Da-hee
Via Newsen
RELATED POSTS
Tags: Han Ye-seul, Lee Da-hee, Myung-wol the Spy