Kang Hye-jung dismayed over Ripley role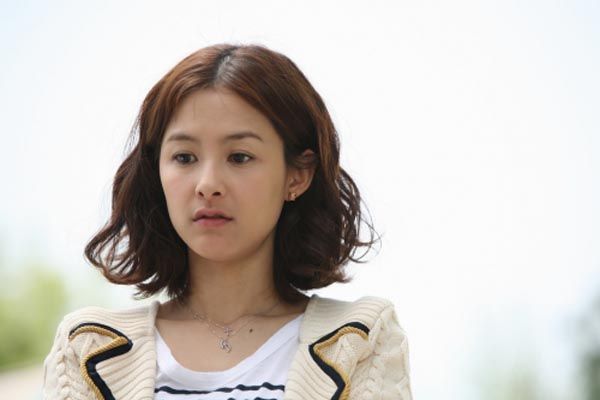 Or rather, her lack of one.
And not for no reason, either, since Kang Hye-jung's role as Miri's (Lee Da-hae) friend/rival/foil in Miss Ripley has failed to materialize, having been drastically cut in recent episodes. Viewers have noticed her nonentity status and let loose a string of complaints, and now Kang's own agency has spoken out as well.
On the 13th, a rep stated in an interview that Kang is disappointed that her role has been reduced to near-invisibility in the drama, although she is determined to do her best with the remaining material.
When the drama was first announced, it was presented as a story about four leads, rather than two leads and two supporting characters. It's hard to see how the drama could have scored such strong actors as Kang and Kim Seung-woo otherwise, given that they're leading material themselves. Kim Seung-woo's character has had more weight in the storyline, playing a major role in Miri's rise and fall, although his sharp decline in visibility in recent weeks has also prompted grumbling amongst viewership.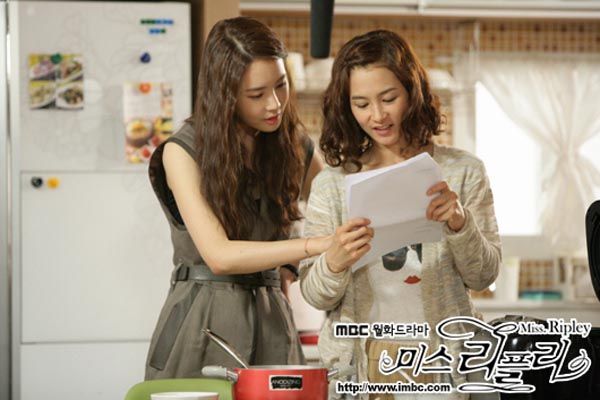 But Kang's Hee-joo character has all but disappeared, despite being set up to be Miri's big competitor. She was the light to Miri's dark, the girl with the happy life Miri felt she should have had instead. The one in love with Miri's fiancé, the friend and enabler and — one hoped — the obstacle. She held the key to Miri's downfall…and then, nothing.
Instead of using Hee-joo's knowledge of Miri's lies, the burden of those revelations have shifted to uncouth Hirayama (Kim Jung-tae) and steely Stepmom Lee Hwa (Choi Myung-gil), both of whom have been winning praise for their performances. Viewers point out that Hee-joo hasn't merely taken a backseat, but had even less screen time than a cameo (by Eom Ki-joon). She could be written out and it would make no difference.
It's a bummer, because Kang Hye-jung is a wonderful actress who doesn't do many dramas (she's more known for her quirky film characters, such as in Welcome to Dongmakgol and Herb), and a lot of her fans had been anticipating her return to television. Her last drama was 2007's Flowers For My Life, which was lovely and insightful (still one of my favorites), but sadly a ratings flop. (Ratings were among the lowest I've seen, in the 2% to 3% range.)
I hope the Miss Ripley experience doesn't turn her off television for good, though I can see why she'd be feeling mighty disappointed in how this one turned out for her. I'd love to see her take on a quirky and plucky leading role in another comedy — oh all right, I just want another Flowers For My Life. So what if I'm greedy like that?
Via 10 Asia, Joy News, NTN Seoul
RELATED POSTS
Tags: Kang Hye-jung, Miss Ripley