Kye Baek releases poster and promo stills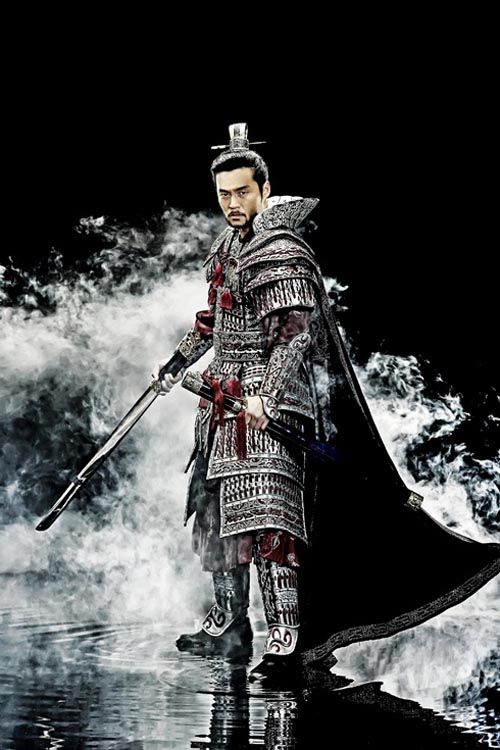 Lee Seo-jin is back in another sageuk with Kye Baek, playing the title role of the Baekje-era general, and recently participated in the drama's poster shoot.
This drama boasts some big-name stars, like Jo Jae-hyun (New Heart), Cha In-pyo (Daemul), Oh Yeon-soo (Bad Guy), and Jeon No-min (Royal Family, Queen Seon-deok). A pretty strong lineup, I'd say.
Furthermore, this high-budget, large-scale fusion sageuk project is a re-teaming of Lee with Damo scriptwriter Jung Hyung-soo, as well as Yi San PD Kim Geun-hong. Between those two, sageuk credentials are substantial: PD Kim also produced The Duo, co-directed Queen Seon-deok, directed Jumong, and worked on the productions of Dae Jang Geum, Sang Do, and Heo Jun. Jung also wrote dark cable fusion series Yacha and Jumong.
Suffice to say, expectations are fairly high, to match the budget. I wonder if that's why MBC is was toying with the idea of extending Miss Ripley, in order to give this production more time to get ready. Because the extension is still undecided, That means Kye Baek's premiere date comes in late July and will run for 32 episodes. [Edited since Ripley is not extended. That's what I get for writing posts in advance!]
In addition to Lee Seo-jin, also pictured below is his co-star Oh Yeon-soo, whose last sageuk role was four years ago in Jumong. She plays a strong, fierce character who's adamant about preserving the blood purity of the Baekje people, which can give her the appearance of a villain but which Oh explains as a result of her intense love of her nation. Oh, so we're using prejudice = love as our argument now? Oh Yeon-soo is awesome at playing cold and intense, and no doubt she'll be great at making you hate her.
Her insistence therefore makes her a harsh antagonist to Ui-ja (Jo Jae-hyun), the future (and last) king of Baekje, because of his Silla origins. Thus when Ui-ja becomes king and receives the support of Kye Baek, she becomes a prominent political opponent.
Meanwhile, Cha In-pyo bares his abs below to play Ui-ja's personal guard, and has been busy with physical training for the role of warrior. Not bad, for the "original flower boy" of the '90s, at age 43. Not bad at all.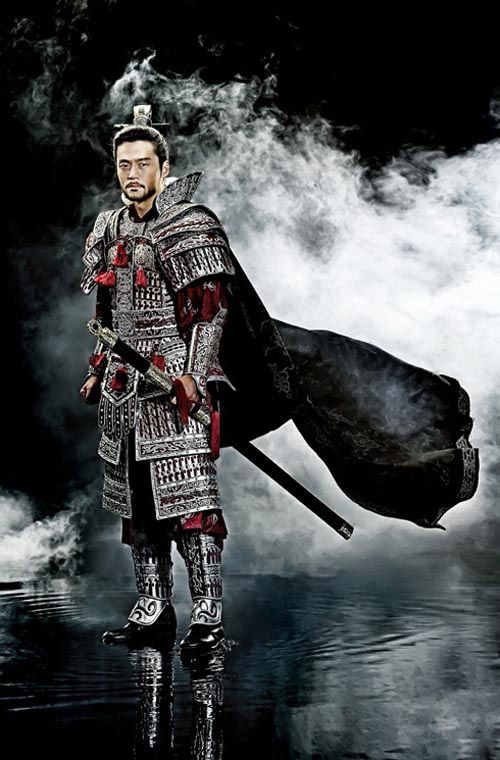 RELATED POSTS
Tags: Cha In-pyo, Lee Seo-jin, Oh Yeon-soo