Lee Jung-jin and Lee Min-jung in Wonderful Radio
Here's our first look at Lee Jung-jin (Runaway Plan B) and Lee Min-jung (Midas) on the set of their upcoming romantic comedy film Wonderful Radio. I don't know what's going on with Lee Jung-jin's hair there, but perhaps it's a character quirk? If they're trying to go for unkempt hair as a character statement, they should take a note from Lee Seon-kyun. Go big or go home.
Wonderful Radio stars Lee Min-jung as a former idol singer from girl group Purple, who becomes a radio DJ. Lee Jung-jin plays a PD brought in to revive her flagging show, and the two butt heads over the new segment that he introduces. Love the setup. Love the pairing.
They'll be joined by Lee Kwang-soo (below left), currently playing geeky Go Ki-joon in City Hunter, also mostly known for playing the sad sack version of himself on variety show Running Man. He'll be Lee Min-jung's manager, and in a surprising twist, he won't be playing dorky, petty, or sad sack at all, but totally sweet and supportive. Aw.
Rounding out the cast is Jung Yumi (below right), not Crucible / Cafe Noir -Jung Yumi, but Dong Yi / Friend Our Legend / You're My Pet -Jung Yumi. She'll be playing a writer on the radio program. The film is directed by Kwon Chil-in (Singles, Hellcats) and is shooting for a fall premiere.
Upbeat cast, potentially great music, and a setup rife for bickering romance? Count me in.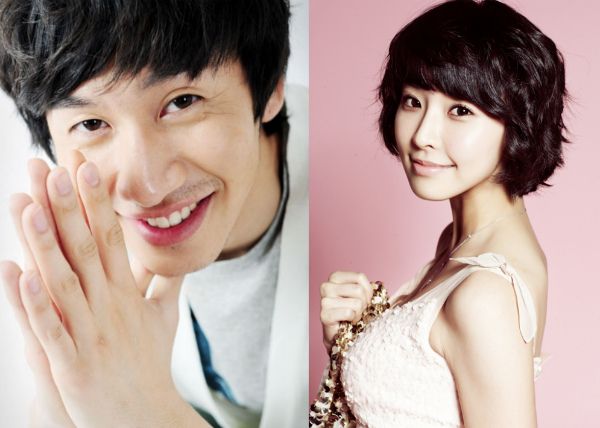 Via Osen, Xports News
RELATED POSTS
Tags: Lee Jung-jin, Lee Kwang-soo, Lee Min-jung