Posters and promo stills from The Princess's Man
Romantic sageuk The Princess's Man will be offering up a change of pace for Wednesdays and Thursdays when it takes over the slot vacated by the just-ended Romance Town this week. While that drama was lighter-spirited, this one will dial up the tragic romance and melodrama with its Romeo & Juliet premise. (The story: Two youngsters fall in love, but their fathers are on opposing sides of a political tug-of-war with the throne at stake.)
It also joins the new crop of sageuk dramas on the block, taking us from a rom-com-filled spring to a period-piece summer. Currently, we've got fusion action sageuk Warrior Baek Dong-soo on Mondays and Tuesdays, while King Gwanggaeto has been airing on weekends for several weeks. Soon we'll have another Monday-Tuesday offering, Kye Baek — and then the anticipated Tree With Deep Roots come September. Phew! That's a lotta sageuk.
In any case, it's nice to see some smiling faces and friendly behind-the-scenes shots, given that The Princess's Man is bound to wring a few tears (or maybe buckets) once its fated-lovers storyline kicks into full angst mode. Despite the mood of the drama, Park Shi-hoo shared that the atmosphere on set is comfortable, since he and co-star Moon Chae-won have known each other for a while prior to this series, going back to their rookie days. And really, how cute are they together?
The Princess's Man premieres on July 20, and runs for 24 episodes.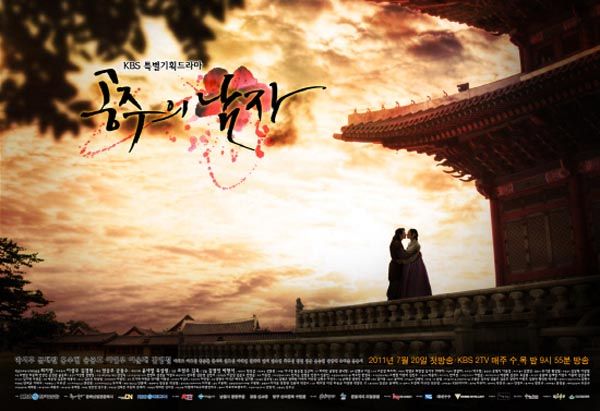 Via Chosun.com
RELATED POSTS
Tags: Hong Soo-hyun, Moon Chae-won, Park Shi-hoo, The Princess's Man