Song Joong-ki, behind the scenes as King Se-jong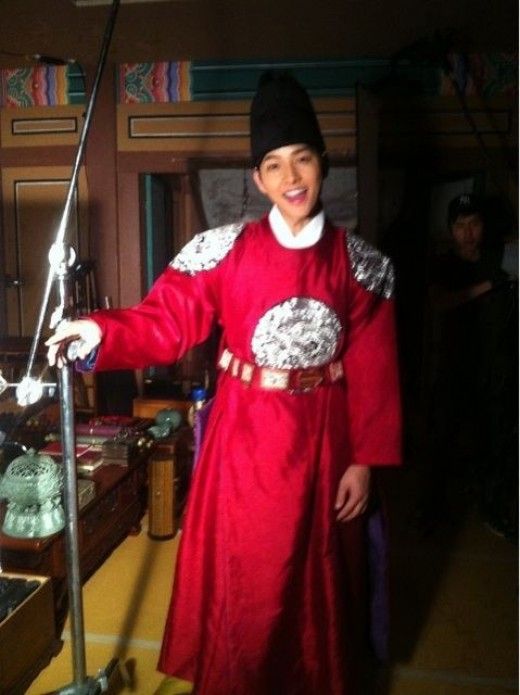 First look at Song Joong-ki in character as Se-jong the Great! With his newest role, he goes from Joseon-era pretty boy (Sungkyunkwan Scandal) to Joseon-era royalty.
Song is playing the younger version of the famous king in Tree With Deep Roots, the anticipated sageuk drama from the Queen Seon-deok writers that also stars Jang Hyuk, Han Seok-kyu, and Shin Se-kyung.
Song recently tweeted this photo of himself in sageuk garb, taken from the drama's set. Well, aegyo king is one version of Se-jong we haven't seen in all the numerous adaptations that have existed to date; count on Song Joong-ki to make even a legendary figure look adorable. In the drama, his youthful version of Se-jong is a genius living under a harsh father and turns inward to his books; he represses his nature in order to foster patience, in a conscious effort to be the opposite of his father. Han Seok-kyu plays his older counterpart once the drama moves into his reign as king.
Tree With Deep Roots premieres in September on SBS.
Via TV Report
RELATED POSTS