Warrior Baek Dong-soo: First Impressions
Crap. It's good. What to do? There just aren't enough hours in a day for all these dramas!
Fusion action historical drama Warrior Baek Dong-soo premiered on Monday to 10.1% ratings (with Baby-Faced Beauty in the lead at 14.2% and Ripley close behind at 12.9%). This was one we were keeping an eye on because the premise is so cool—two young warriors trained together, one to protect the king and one to kill him—but stayed cautious about because this kind of drama is all in the execution.
Happy to report, it's definitely slick. It's epic in a good way, and though it begins as all sageuks do—with the fateful birth of the hero, the journey to that point is actually quite gripping. I don't know that it's grabbed me heart and soul yet, but it's a classic origin story of a hero, made well with cool effects, heart-pounding music, good acting, and an emotionally centered narrative. All in all, a very strong opening.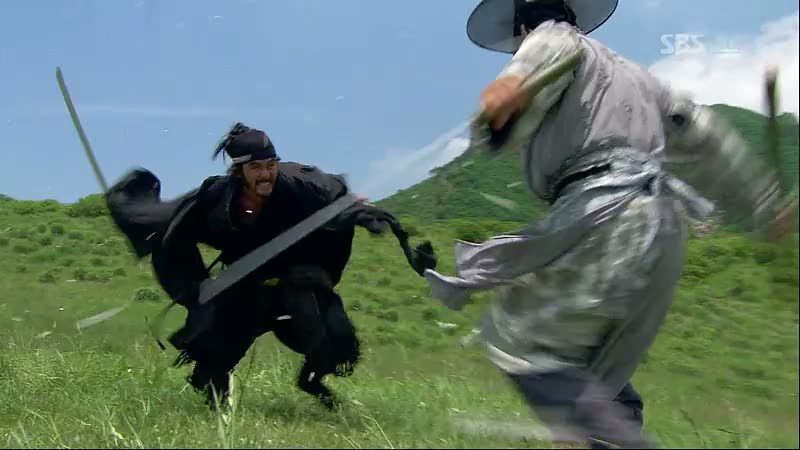 It definitely takes the let's-start-in-the-middle-of-the-action thing to the hilt, with no sense of easing us into the universe. But once we get past the flashy intro and settle into the story, it feels more organic as the epic fated birth of future warrior Baek Dong-soo begins to unfold.
It does one thing I hate, which is introduce a million characters via chyron (names, titles onscreen) which I know is commonplace in sageuks, but I still hate it. Because it's lazy writing, to forgo introducing people in a way that we will understand, via context clues, dialogue, unique setup. I don't mind being helped along if things are confusing, but I dislike being introduced to every character this way, as a crutch and a substitute for character intros. But once we get past the first ten minutes there's a little less of that and we settle into the plot with fewer interruptions.
The first episode totally belongs to Jeon Gwang-ryul, who usually plays Evil Father in every k-drama ever, but here he's the big hero, a righteous swordsman with a heart of gold. He's delightfully badass but also a law-abiding warrior who is loyal to the king. With the death of his brother in arms, he becomes surrogate father to the unborn Baek Dong-soo.
Leading the opposition is dark warrior Choi Min-soo, who is channeling some Jack Sparrow, that's for sure. He's constantly drunk, all swagger and mystery, but equally hardcore when it comes to the sword. His epic battle with Jeon Gwang-ryul can only be described as Badass Vs. Badass-er. I hope there's at least one of these every week.
I have no idea if Ji Chang-wook and Yoo Seung-ho will be able to carry the same weight and heroic badassery as the adult leads, but the drama's stylish enough that I trust it'll pull through on that front. I do like that they're young enough to play both the teenage and adult versions of their characters, so I'm hoping we'll see the main leads faster than we would in other sageuks. Sometimes other shows spend weeks with child actors, and as good as they might be, it leaves us chomping at the bit for the stars to take to the stage.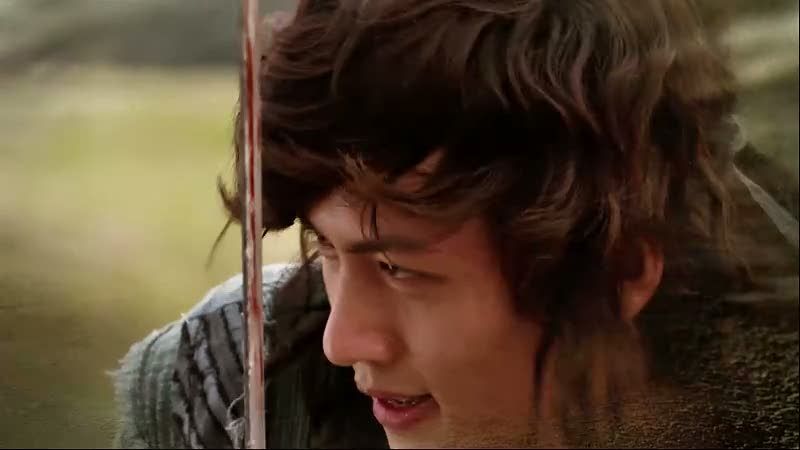 At its core, this is a stylized action drama—it's blood, guts, and glory—so if you're squeamish about chopped off limbs and flying knives, this isn't the show for you. But it's stylish and well-made (aka high-budget), which is sometimes the make-or-break thing for sageuks, at least for me anyway.
The verdict: I like. As soon as my DeLorean on backorder comes in, I'll get right on the recaps. Sigh. If anyone out there either (a) wants to school me with their own recaps of Baek Dong-soo; or (b) owns a DeLorean I can borrow, hit me up. We might be able to deal.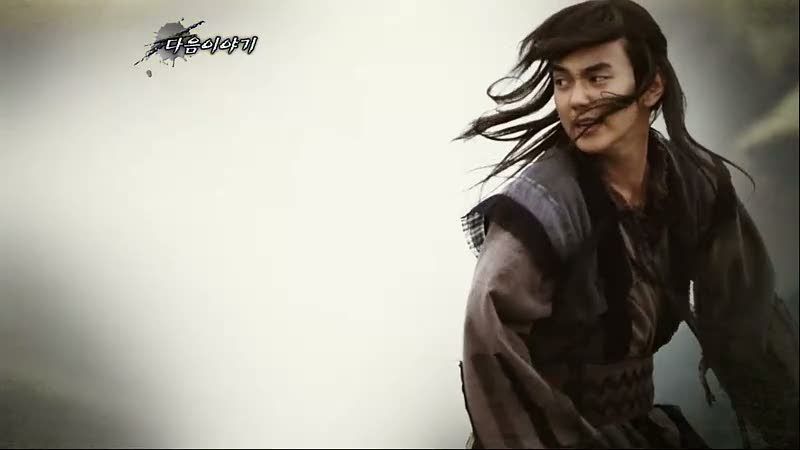 RELATED POSTS
Tags: Choi Min-soo, featured, Jeon Gwang-ryul, Ji Chang-wook, Warrior Baek Dong-soo, Yoo Seung-ho