Weekend drama Hooray For Love's promo stills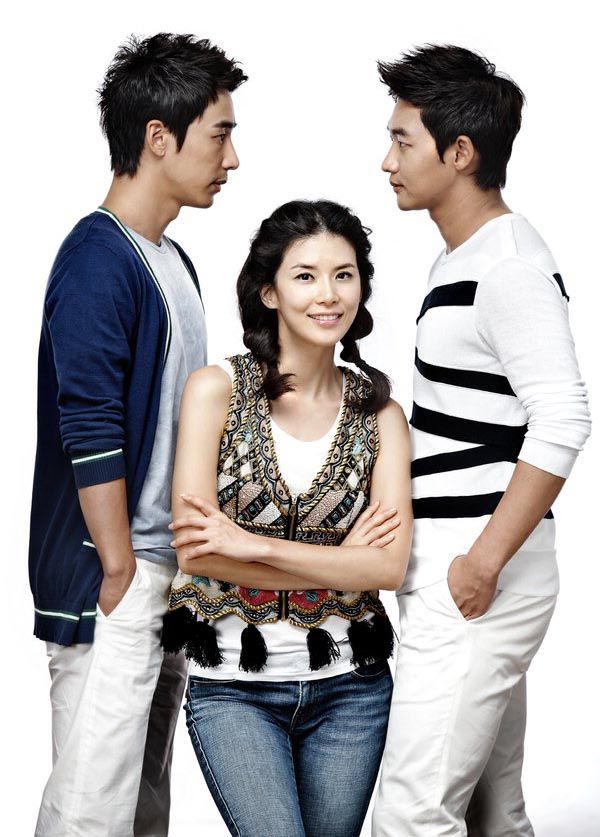 MBC's about to premiere a new weekend drama, Hooray For Love, which looks pretty cute if we're going solely on the stills and promo shots that have been released.
This is the drama Jae Hee (Three Dads, One Mom) and Jung Seok-won (Dr. Champ) had both dropped out of, and stepping in to replace them are Lee Tae-sung (Playful Kiss) and Jin Yi-han (Fine Windy Day). I can't say that I'm as interested in the replacements as I was with the original casting, but I pretty much like all four of them, so no complaints.
The drama's presented as the success story of a woman named Jae-mi (Lee Bo-young) who divorces her loser husband (Jin Yi-han) and finds new love with the lawyer hired to invalidate their divorce (Lee Tae-sung). The main cast also splits into two love triangles, as you can see in the stills below; the above-mentioned trio comprise the main triangle, while Jae-mi's parents' generation finds themselves in another one, featuring Byun Jung-soo (Manny), Chun Ho-jin (City Hunter), and Bae Jong-ok (The World They Live In).
Byun is the new wife, Bae the ex with whom it looks like Chun has got some lingering feelings. Too bad he couldn't keep it in his pants, then, since the divorce was a result of his cheating.
I anticipate some tension between our heroine and her stepmom, given that in real life the actresses are only five years apart in age. I can't imagine Jae-mi would find it easy to call an unni-age woman her mother, yet there really aren't any other options for her to use in the Korean language. (I suppose she could be super rude and insist on calling her "ma'am" or some such, but that would be the height of disrespect.)
Thanks to Dad's infidelity and the trauma of breaking up her family, Jae-mi becomes skittish of men like her father, which unfortunately means smart and talented guys. Aw. She ends up marrying a guy who's "obviously lacking to anyone with eyes" (ha), and I guess it's no surprise that the union doesn't last. Their wedding photos sure are cute, though.
I also anticipate that this adds another dimension of conflict to her relationship with Lee Tae-sung, who's a smart and sharp lawyer who also happens to be a big ol' playboy. (In the stills below, he gives a kiss to his girlfriend Seo In-young, who wants to marry him, and breaks up with her.) Good luck wooing the girl with a phobia of all smart guys and a heightened anxiety about the unfaithful ones.
Hooray For Love replaces Do You Hear My Heart? next weekend, airing its first episode on July 16.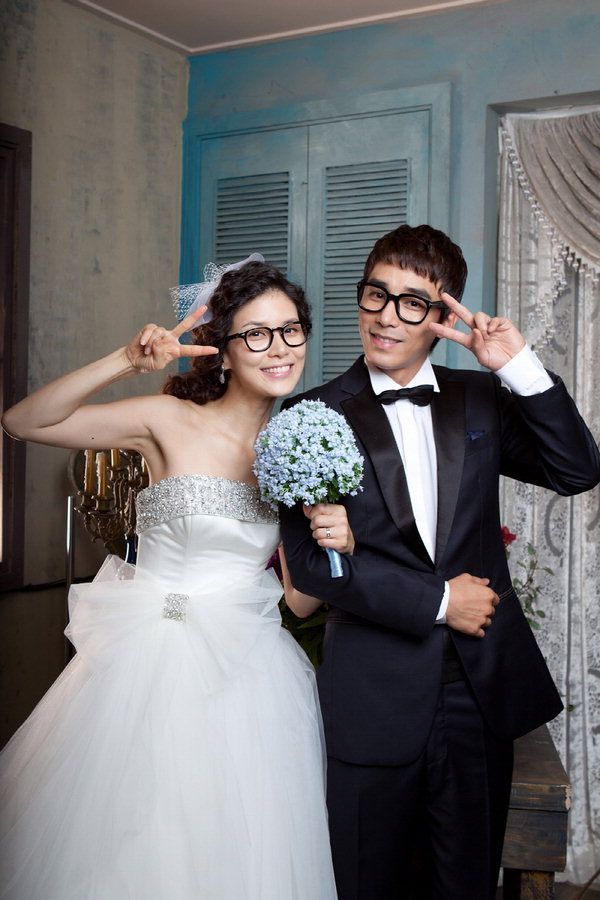 RELATED POSTS
Tags: Bae Jong-ok, Byun Jung-soo, Jin Yi-han, Lee Bo-young, Lee Tae-sung