1N2D (as we know it) to come to an end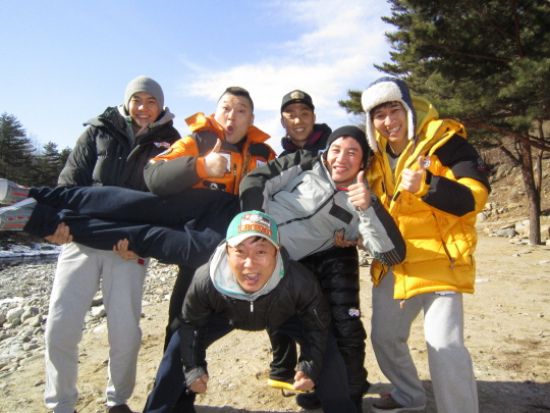 javabeans: So it's true: 1N2D is ending.
girlfriday: *wails*
javabeans: There'll still be six months of episodes, though.
girlfriday: *puts on sackcloth and ashes*
javabeans: And all the members will be quitting at the same time, so they're all leaving together. It's not like one person is ditching the rest.
girlfriday: But, but, but….
javabeans: Actually, Na PD and KBS are saying that there's a possibility that they'll revive 1N2D with a new cast for a Season 2, down the line.
girlfriday: That's not really 1N2D — not 1N2D as we know it. It's the same thing they did with Family Outing, which promptly died.
javabeans: The show has been on the air for, what? Four years? It's a great time to go out on top. As a newbie to the show, I keep hearing about how the show used to be so much better. While I'm satisfied with it, I wouldn't want it to stick around to slide into a long, painful decline.
girlfriday: I did love the old episodes, but I'm not one of those people who sees a sharp decline in the current lineup, so it still makes me cry. But I do agree that I'd much rather see all of them end the show together than to have them trickle off one at a time, really really sadly. That would break my heart. If it has to end, which I know realistically has to happen at some point in my lifetime, then I do much prefer a show to pick its endpoint rather than die ever so slowly and peter out.
javabeans: This is a good thing for most of them, right? Seung-gi can't just quit, or he'd have the country turn on him en masse.
girlfriday: Yeah, he suffered the wrath of trying to once already.
javabeans: But if we're being level-headed, his career has more opportunities when he doesn't have this commitment tying up all his weekends. I mean, it was already pretty amazing that a drama would build in concessions to let him continue 1N2D while shooting Gumiho. He's not likely to find that again. (Or have the stamina to do it?) It's why he couldn't do Return of Iljimae, and while I absolutely love Jung Il-woo in that and wouldn't wish for the change, I think it would have taken his acting up another notch.
girlfriday: It's true — the bigger stars will have much more opportunity to do new projects that they never could have considered because of the long-term commitment that 1N2D is. On an individual level, for most of them, it's probably a great time in their careers to move on.
javabeans: Su-geun is sharp enough and versatile enough to find new hosting gigs.
girlfriday: He'll be MCing everywhere.
javabeans: I think I'll miss Ji-won the most. Because as a singer we won't get to see him as much, and not on such a close, comfortable level.
girlfriday: Me too. *wails again* But I do think that he's made enough of his variety career through 1N2D that he's as much Eun Ji-won the TV personality as the idol singer. Maybe even more so.
javabeans: Definitely more so. Because…I have no idea what his idol career is like, apart from hazy, nebulous memories of Sechs Kies in the '90s. And even in those memories, my brain has slotted in present-day Ji-won.
girlfriday: Well he does look the same.
javabeans: And still acts like a teenage boy.
girlfriday: So, he hasn't really grown up any.
javabeans: It might be sad for Jong-min, who hasn't really gotten back in the saddle after army duty. He used to be so funny and wacky, but I feel like he's been out of step.
girlfriday: It'd be nice if in the six months remaining, he could let some of the over-thinking and over-exerting go, so that he could get his groove back.
javabeans: That would be great. I want to see his natural charm come out again, and not have him be so stressed about being funny.
girlfriday: I think it's really saddest for Tae-woong who never got to get good at variety before the show is ending.
javabeans: It might actually work out for him, too, because he's already improved so much — I saw it in the latest episode (up later today!) and six months is so much time to grow, take advantage of the ticking clock, and make the most of it before he leaves variety. That's more time than he's been on the show.
girlfriday: It's too bad that there isn't enough time to fix his dog feet too.
javabeans: I think that's an unfixable condition. What may be saddest for him is that he won't get the chance to get as close to Ho-dong as he wants to be.
girlfriday: He'll have to kick up the bromance another notch… which is already veering into inappropriate territory. But, yay for us?
javabeans: It's what we call a silver lining in that half-empty glass of sadness.
girlfriday: Sigh, my only consolation is that we don't have to watch an 1N2D without Ho-dong or Na PD. I think that would've killed me more than a formal unified send-off.
javabeans: Would an announcement of a new Seung-gi drama ease that pain? Because he could totally do an intensive, immersive, balls-to-the-wall type of drama now.
girlfriday: *perks up slightly* It wouldn't fill the void, but maybe if he made it up to me personally….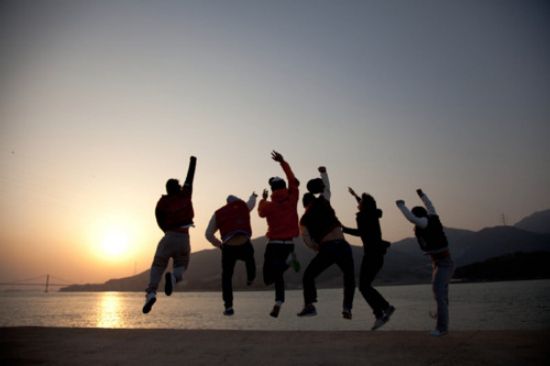 Via E Daily
RELATED POSTS
Tags: 1N2D, conversation post, Eun Ji-won, Kang Ho-dong, Kim Jong-min, Lee Seung-gi, Lee Su-geun, Uhm Tae-woong