A Thousand Kisses releases its first stills
Y'know, I wasn't sold on the noona-dongsaeng pairing of Ji Hyun-woo (Birth of the Rich) and Seo Young-hee (Bedevilled), but they're looking cute and comfy with each other in these first stills from MBC's upcoming weekend drama A Thousand Kisses.
It looks like the drama's playing with the question of age differences in romance, and promo descriptions state that it'll explore a variety of love relationships. The main pairing, above, explores the younger-man-older-woman dynamic, with Ji romancing a divorced single mom. Seo Young-hee's character is the hard-working type who's faced a lot of bitterness in her life, while Ji Hyun-woo plays a former national soccer player who's now a sports agent. And if anyone can do the doting dongsaeng role, it's Ji, who combines leading-man status with boyish charm.
But main couple aside, I'm more interested in some of the side characters — namely, Ryu Jin (Baby-Faced Beauty) and Kim So-eun (Fine Windy Day). Furthermore, cranky grandpa Lee Soon-jae (My Princess, High Kick Through the Roof) even gets his own loveline with a May-December romance, featuring "80s flower heroine" Cha Hwa-yeon (Love and Ambition, Thorn Birds).
The older couple boasts a 25-year age gap; Lee Soon-jae is 75, while Cha Hwa-yeon is 50. In the drama, he plays the chaebol head of a resort group who falls in love with his caregiver, and they marry. The drama touts theirs as a moving love story showcasing "beautiful melo acting."
Meanwhile, the chaebol's son also has a May-December-ish (March-August?) relationship with a much younger woman as well; in real life, 17 years separate Ryu Jin and Kim So-eun. When I first heard about their pairing, I wasn't sure whether I ought to feel a little uneasy about the matchup of a 21-year-old with a 38-year-old (especially since, in Korea, 20 is barely legal), but now that I see that age play is a theme here, I'm ready to go with it.
Ryu Jin plays the cold and haughty planning manager at his father's resort, who has a strained relationship with his father marked by lingering resentment — he feels Dad showed little kindness to his mother, who died of a hereditary illness.
Kim So-eun melts that icy exterior with her optimistic, affectionate nature. She's a guest reporter for a magazine who doesn't remember her own mother's face, having been raised by her older sister (Seo Young-hee) and grandmother. My favorite part about her description: She falls for him at first glance and, thanks to her proactive personality, tackles her crush head-on. Rather than suffering from lovesickness on her own, she goes after him assertively, and wins him over. Yay for K-drama ladies who act, rather than mope!
A Thousand Kisses replaces weekend drama All That Glitters and premieres on August 20.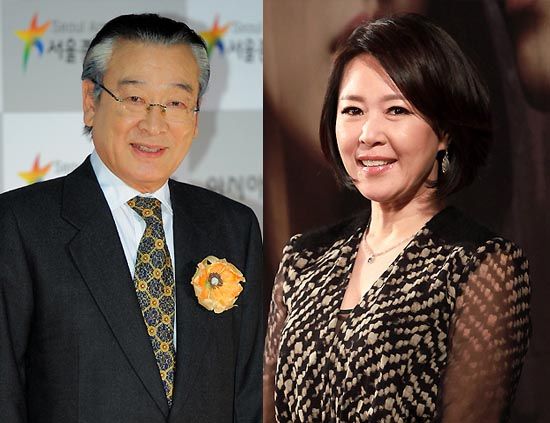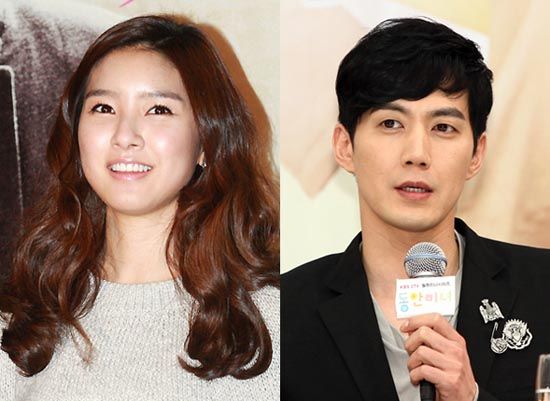 Via Osen
RELATED POSTS
Tags: Ji Hyun-woo, Kim So-eun, Lee Soon-jae, Ryu Jin, Seo Young-hee