Bow, the Ultimate Weapon takes first place at the box office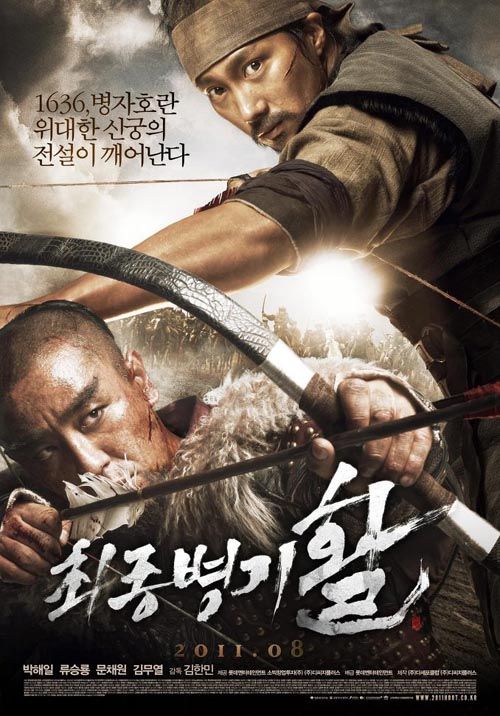 This summer's seen a number of strong films, at least box-office-performance-wise. (Sector 7, for instance, has been largely panned for its story but has been racking up the ticket sales. Others that have enjoyed solid numbers include explosion-laden Quick with Lee Min-ki, and the Korean War blockbuster The Front Line.)
Joining those films is sageuk action film Bow, the Ultimate Weapon, which enjoyed the No. 1 spot at the box office this weekend and has been drawing critical praise for its taut story. It beat out Kim Haneul and Yoo Seung-ho's thriller Blind, which premiered the same day and came in second place. The weekend receipts for Bow, the Ultimate Weapon totaled an impressive 967,326 tickets, with a cumulative total of 1.36 million.
In comparison: Blind performed solidly, but its numbers were just under half that, with 418,263 weekend admittances and 601,368 total. Third place was the Smurfs movie (323,537 total tickets), with Sector 7 holding on in fourth. It's been out for two weeks now, and has surpassed 2 million admittances in total. Quick, meanwhile, has been out for three weeks and has racked up 2.78 million total admittances, while The Front Line slightly outpaced it with 2.8 million overall admittances in the same time period. It's a good summer for blockbusters.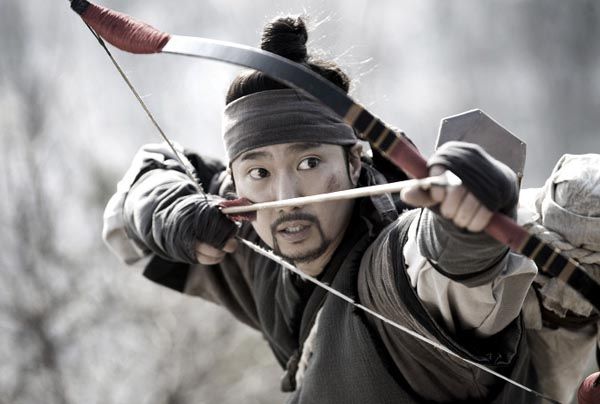 As for the movie itself — Bow, the Ultimate Weapon is a period action film anchored by two great actors: Park Hae-il (Moss) and Ryu Seung-ryong (Quiz King, Personal Taste). The backdrop is the second Manchu invasion of 1636, which brought Qing invaders to conquer Joseon, who took 500,000 Koreans from the peninsula as prisoners.
Park plays the son of a rebel whose family is killed, leaving his sister as his only living relative (played by Moon Chae-won, busy doing double sageuk duty with her Princess's Man currently airing on TV as well). On the day of his wedding, his beloved is dragged off by Qing attackers. He grabs his father's bow and advances on the Qing soldiers, whom Ryu Seung-ryong leads.
With his eerily accurate aim, he picks off the enemy in ones and twos as he gradually infiltrates their camp. Once his presence is discovered — not hard when men start dropping like flies all of a sudden — men are sent to capture him, but because of the peculiar angled shooting technique he utilizes, it's nearly impossible to detect his whereabouts, thus allowing him to continue wreaking havoc on his enemies.
Dude, one man versus a legion? It doesn't get any more epic than that.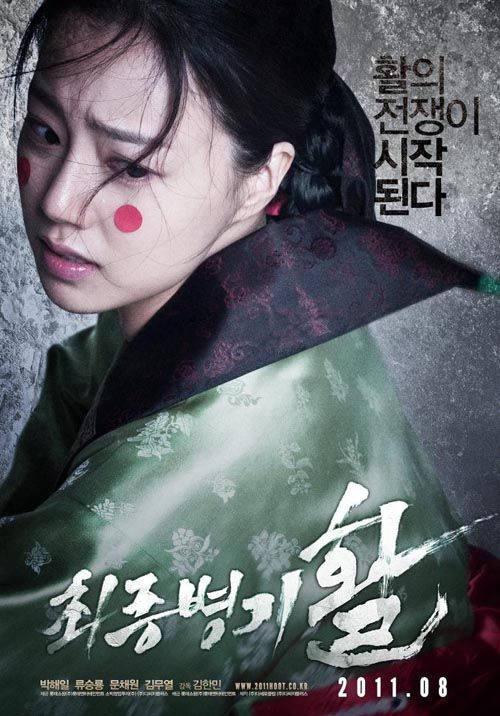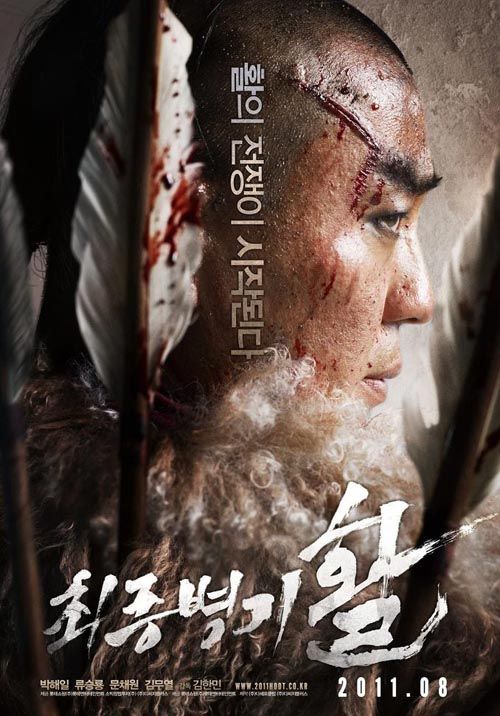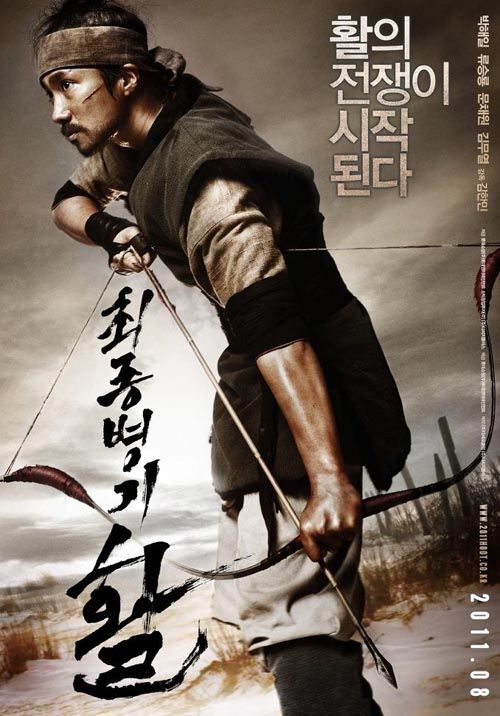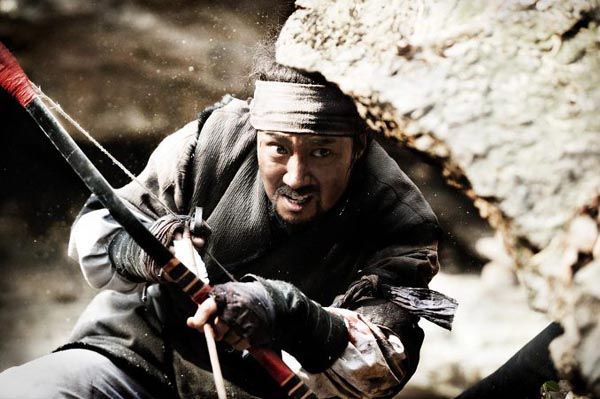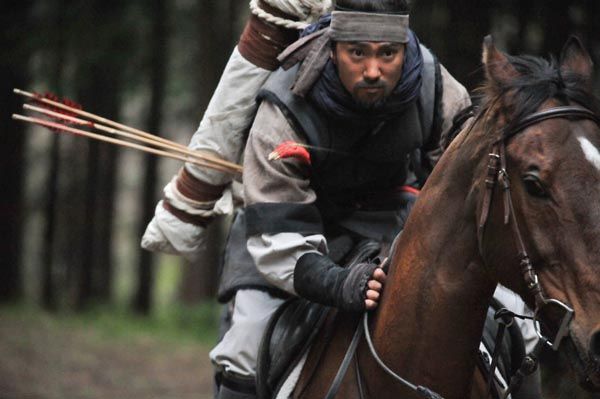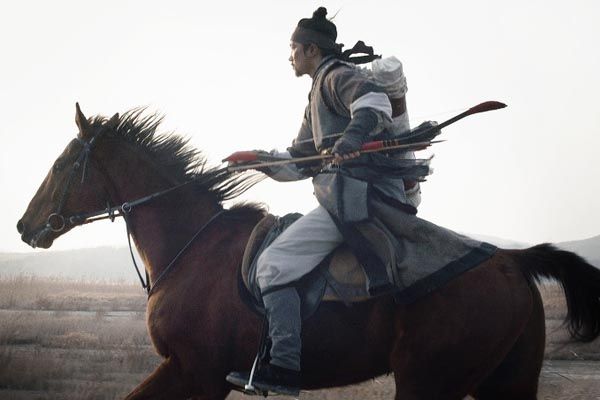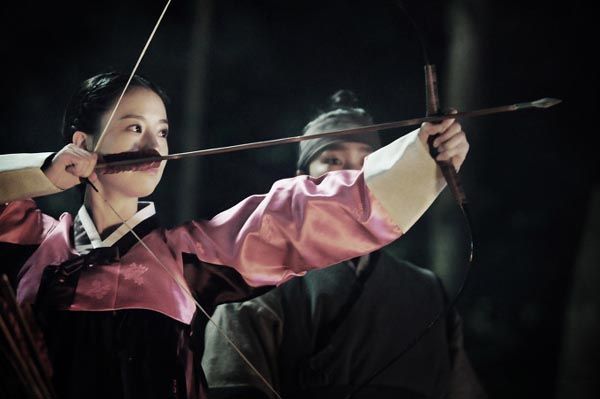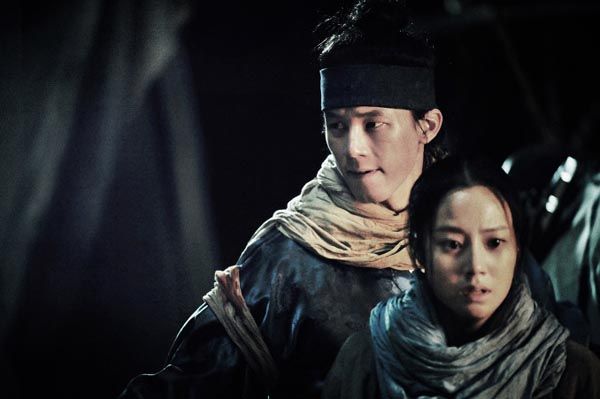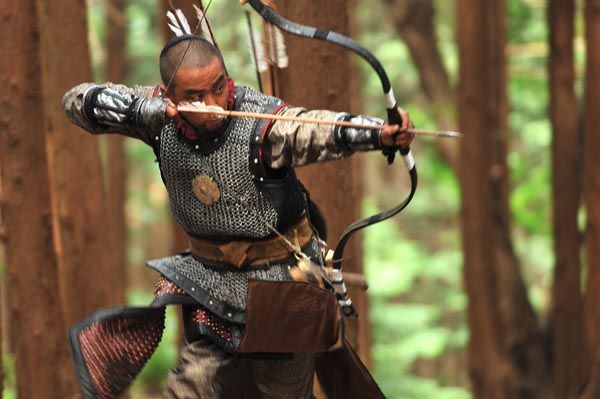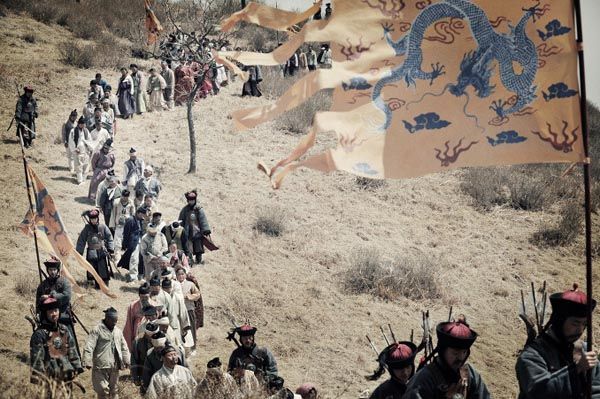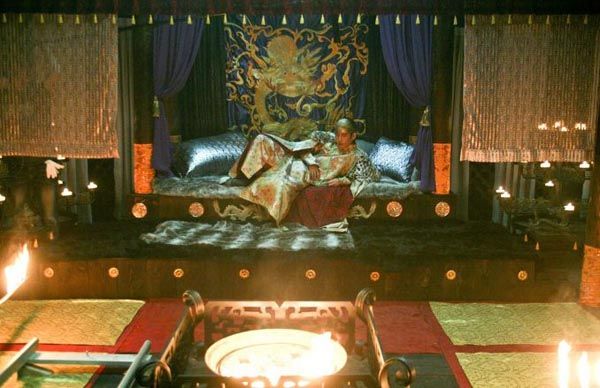 RELATED POSTS
Tags: box office, Moon Chae-won, Park Hae-il, Ryu Seung-ryong