Cha Tae-hyun rides to win in Champ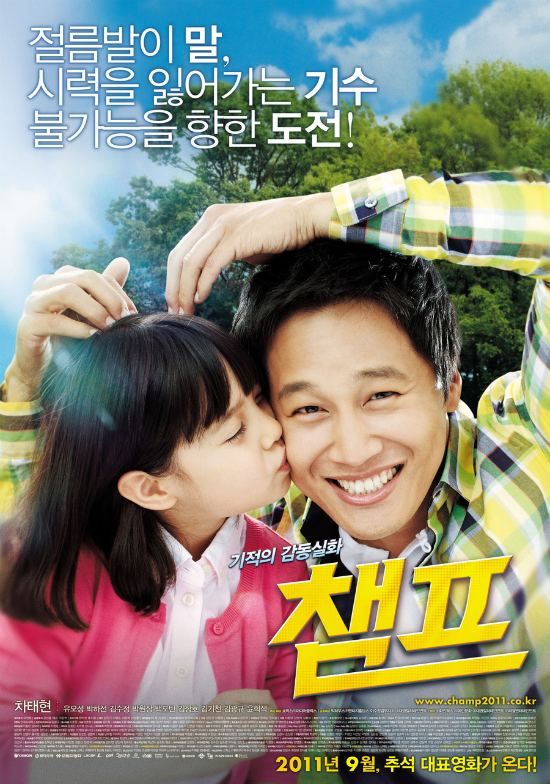 Before we get to see Cha Tae-hyun as a Joseon-era thief, his heartwarming family comedy Champ hits theaters first, just in time for the Chuseok holiday. I wasn't initially interested in this movie, but now that the stills and trailer are out, I'm totally swept up in the underdog tale of triumph. Listen, say what you want, but Seabiscuit made me cry. There's nothing better than a perfectly executed underdog story to tug at hearts in the best way. Bring on the tears, horsey!
Cha Tae-hyun plays a has-been jockey who suffered a car accident at the height of his career, injuring his eyes and killing his wife. He puts his dreams of trophies and ribbons away and raises his daughter on his own. And then he meets a horse with a bum leg, and the two rehabilitate each other as they dream big and ride to win.
A near-blind jockey with a limping horse, plus a cute little girl to cheer them on? Can't you just feel the tears welling already?
Cha Tae-hyun went through months of grueling training for the film, reportedly his first time having to actually learn a whole new skill for his craft. (He's managed to have one of those stellar careers based on funny persona alone, like Jim Carrey. Also, he's pretty notoriously close to his onscreen personas — funny but lazy. So this is kind of an amazing feat for Cha Tae-hyun the actor, on a meta level, heh.)
The film is based on the true story of a racehorse named Luna that debuted in 2004 and went on to win 13 of 33 races, and is directed by Lee Hwan-kyung (He Was Cool, Rainbow Trout). It costars Kim Soo-jung as his daughter, along with Yoo Oh-sung (Kim Suro) and Park Ha-sun (Dong Yi).
Champ hits theaters September 8.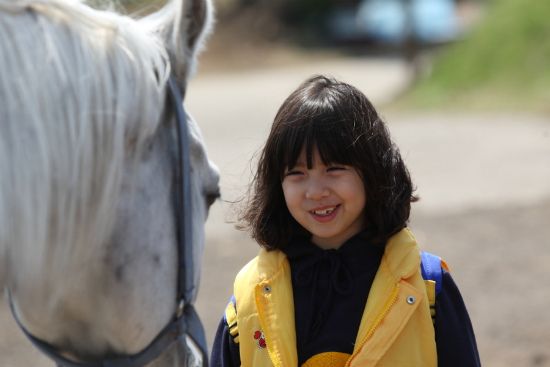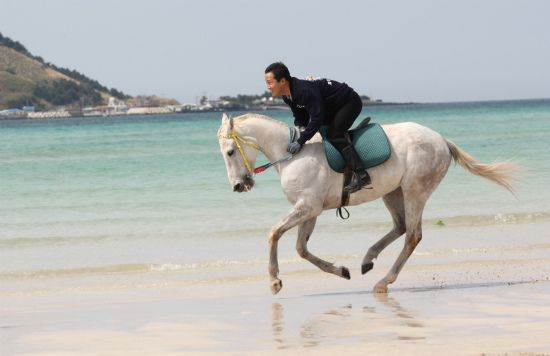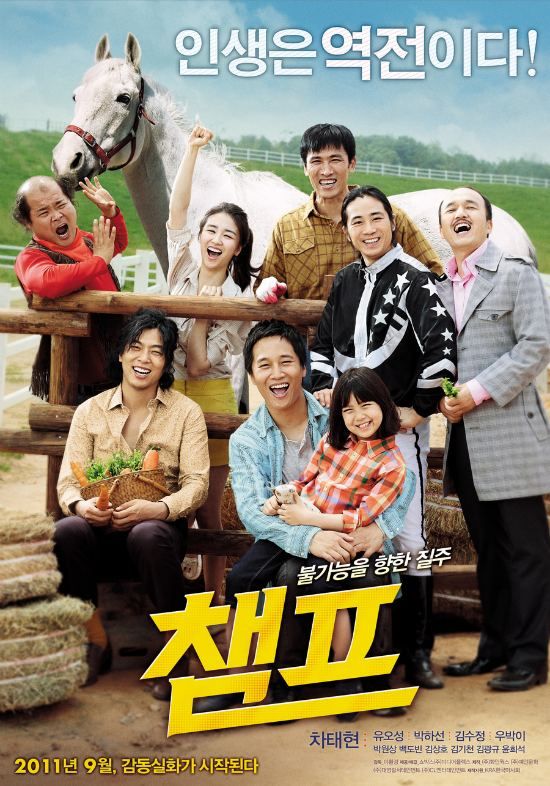 Via Sports Chosun
RELATED POSTS
Tags: Cha Tae-hyun