Eom Ki-joon loses driver's license, keeps drama role
Eom Ki-joon has been given his punishment for the DUI he incurred last month: His driver's license has been revoked, but it looks like he will be able to continue his current job in SBS's Scent of a Woman.
Phew — I think it's fair in that clearly someone who drinks and drives deserves to have that privilege taken away, but am also relieved that he doesn't have to quit the drama. Admittedly part of that is a selfish desire to see him continue being Dr. Poopy-seok, just as his role is getting interesting. Didja SEE Episode 6? Adorable. I think a drunk driver can be punished legally without necessarily losing his job, which would be the case even if he weren't an actor, so I'm satisfied with the outcome.
The incident occurred on July 21 in Yongsan-gu, Seoul, when Eom's car hit a taxi that had been stopped at a signal. Nobody was injured and Eom was deemed to be driving under the influence at the site of the accident, but headed to a hospital soon afterward for a more accurate reading on his blood alcohol content.
According to one source, the production hadn't discussed cutting Eom out of the drama and Eom's side expressed apologies for his mistake. According to a rep from SBS, they were waiting on his legal punishment before judging whether they'd need to proceed, but with the cancellation of his license, they find no reason to keep him from continuing in the drama.
Hopefully Eom learns from this encounter, counts his blessings that nobody was hurt, and kicks ass for the rest of the drama. He's already doing a pretty awesome job giving his Eun-seok character wonderful layers, from his chilly protective outer layer to his vulnerable underbelly and his nervously adorable boyish side underneath it all.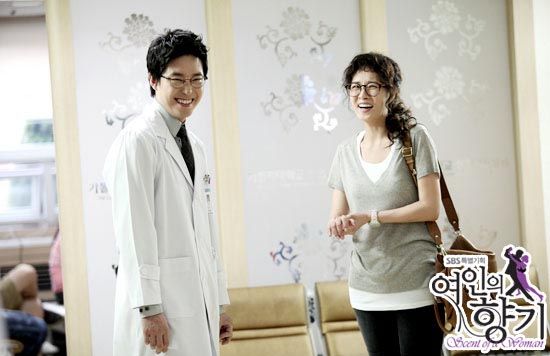 Via Mk.co.kr
RELATED POSTS
Tags: Eom Ki-joon