Han Jung-soo joins the cast of Poseidon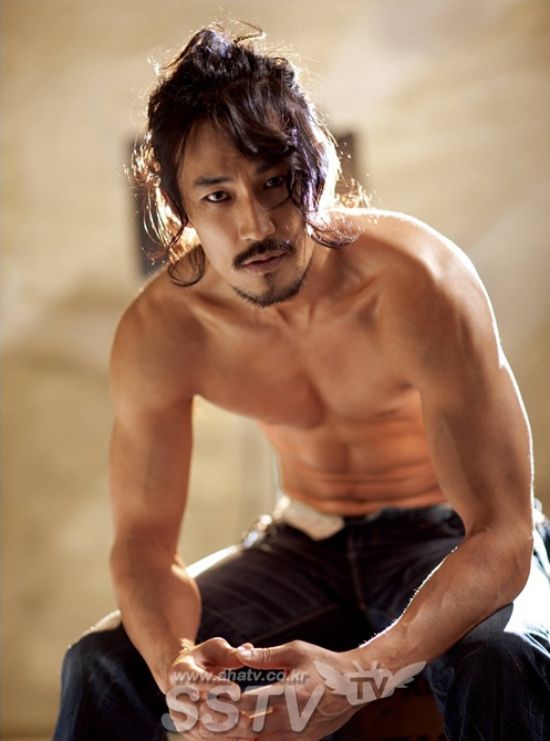 Actor Han Jung-soo, known for being the good-guy second lead in Prosecutor Princess or the hot guy with abs in Chuno, (er…the other one, no the other other one, yeah that one) has been cast in the upcoming maritime police drama Poseidon, opposite Choi Siwon and Lee Shi-young. So… that pretty much seals it, right? Poseidon is an abfest in water? Seriously, it's a pretty good contest, between the three of them.
He'll be playing sergeant Oh Min-hyuk, in charge of a special investigations team, and is described as a hip, urbane, and charming guy who disarms people with his witty words. The producers describe the character as 100% in line with Han Jung-soo's real-life personality, which just makes me laugh. So… they're exactly the same, only one's an actor and the other's a detective in the ocean? Yeah, so similar. I get the charm part, though. Or was I just taken with his Chuno hair?
Is there any chance he's going to grow it back for this drama? Sigh, I don't think I've ever seen a cop with long hair, so I guess he'll be sporting his Prosecutor hair with his Chuno abs. I suppose it's a compromise I'm willing to accept.
Poseidon has (finally) begun production (again) and premieres in September following Myung-wol the Spy on KBS.
Via Star News
RELATED POSTS
Tags: Han Jung-soo, Poseidon