Jang Geun-seok and Kim Haneul wrap You're My Pet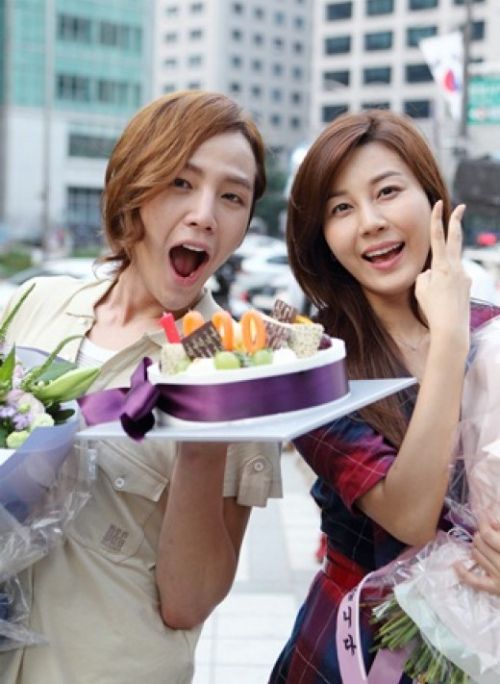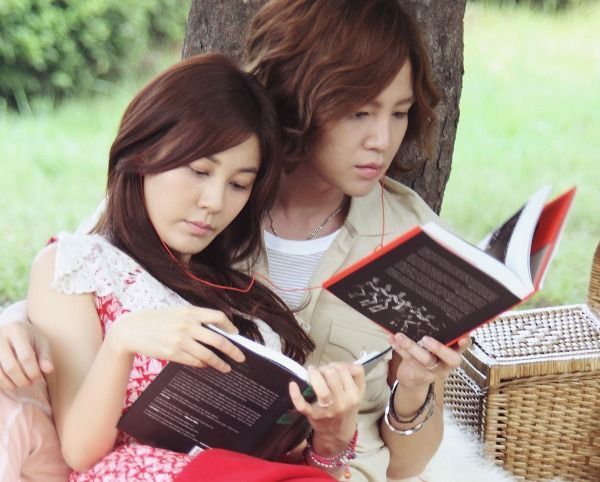 Phew, well that's a relief! You're My Pet, the Korean movie remake of the popular Japanese manga and drama, has finally wrapped, successfully ending a production period that has seen its share of setbacks.
I wouldn't call it a troubled shoot, per se, because from what I can see from stills and behind-the-scenes snapshots, it appears to be a fun, bubbly set with two adorable leads — Jang Geun-seok and Kim Haneul — who look like they share cute chemistry, and maybe some hair products. Oh heck, they practically share the same hair, all long and flowy and silky smooth. Kim Haneul has long been a star noted for her enviable hair, and Jang Geun-seok looks to be her male counterpart; even his drama character in Mary Stayed Out All Night was pretty protective of his beloved conditioner.
But that aside, the movie did take its time getting started, after first casting Jang back in April 2010. There were delays getting production started, until finally things got going this spring. So I'm relieved to hear all has ended well, and now we can look forward to actually seeing the darned thing.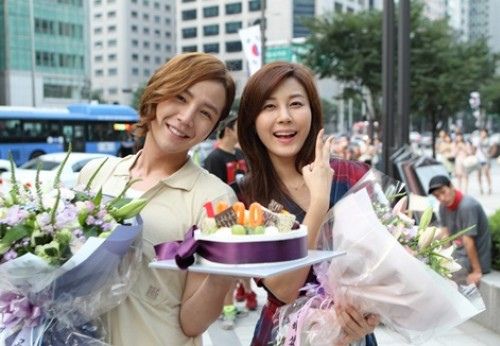 In any case, the crew called it a wrap on August 28, and the two photos above come from that last day on set, with Jang and Kim celebrating their approximately 100-day shoot with a cake. I'm pretty sure that cake says 1000, but it really is 100 days, not three years (thank goodness for that!), so maybe somebody forgot how to count. Or…maybe 1000 stands for something else. Wild speculations, go!
Kim Haneul said, "It feels like I've run a long road, and now we've finished. I enjoyed filming this, so I have high expectations. You're My Pet fighting!"
A brief refresher on the plot: Kim plays a successful modern careerwoman who's good at everything except her love life. Jang plays a former ballet dancer who becomes her "pet" at first, and their relationship develops from pet/owner (yeah, it's a weird concept) to friends to more.
You're My Pet now goes into post, with plans to release later in the year.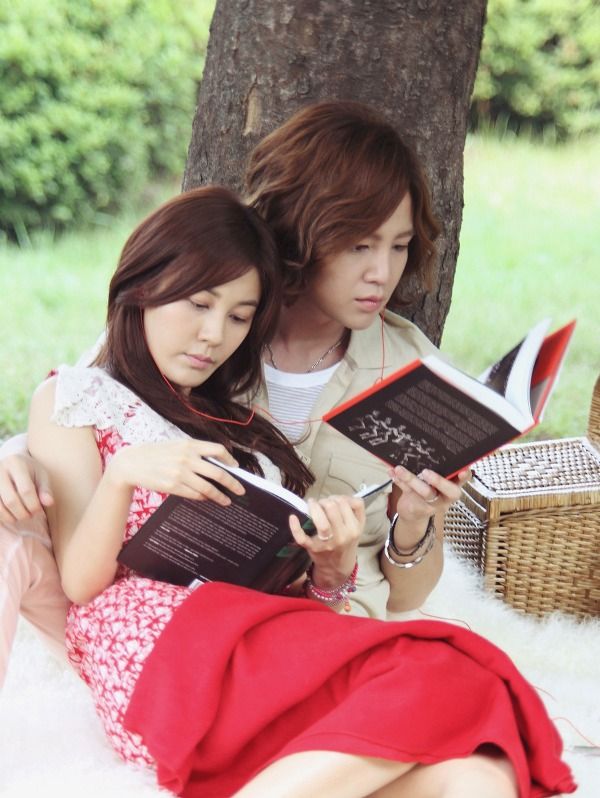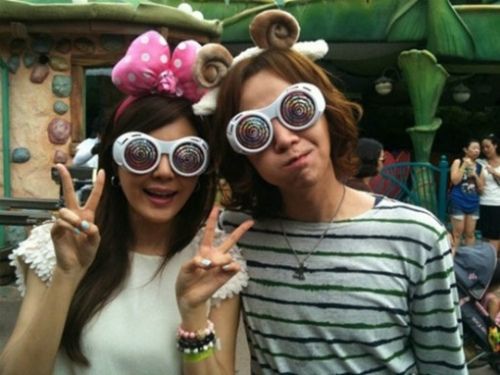 Via TV Report
Via No Cut News
RELATED POSTS
Tags: Jang Geun-seok, Kim Haneul