Jang Geun-seok to star in new Yoon Suk-ho drama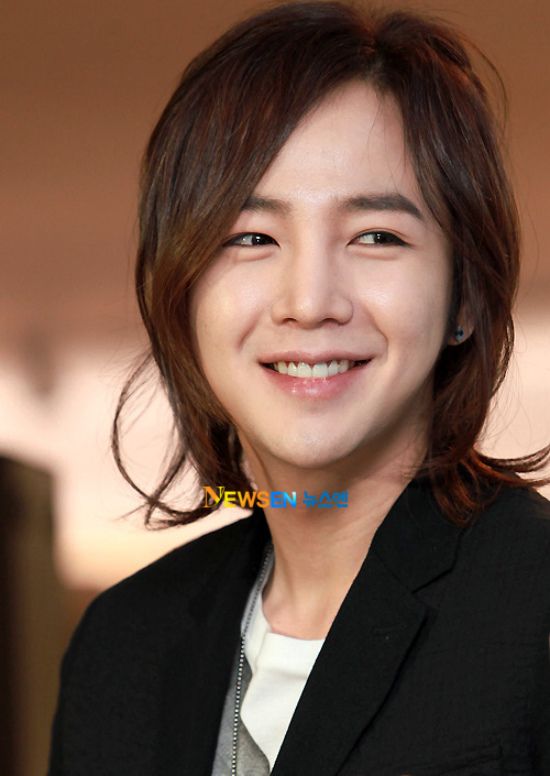 Famed Season Drama PD Yoon Suk-ho (Spring Waltz, Winter Sonata) has finally begun casting for his highly anticipated comeback drama, and it looks like he's pullin' out the big guns. Jang Geun-seok (Mary Stayed Out All Night, You're Beautiful) has been cast as not one, but two leading men in his new youth melodrama, Love Rides the Rain. 'Cause why have one Jang Geun-seok when you can have two?
Yoon Suk-ho has a reputation for being a star-maker, but to be more accurate, his actors went from pretty famous to crazy famous, not like zero to sixty. But hey, credit where credit is due — the likes of Bae Yong-joon, Choi Ji-woo, Song Seung-heon, Song Hye-kyo and Won Bin are just a few among his Hallyu A-listers. Jang Geun-seok holds his own, at home and abroad, so it's kind of the Hallyu Super Combo, the pairing between these two. This is also potentially the thing that'll give Jang the kind of ratings-hit, every-mom-and-grandma kind of fame to propel him to the next stage of his career.
PD Yoon reportedly wanted Jang to play the lead since the beginning of the project, when it was set to air this fall. But because of Jang's schedule, it couldn't be done, and so rather than go with someone else, he pushed the production and waited it out. I guess good things do come to those who wait, because with the extension, the stars have aligned.
This will be the first drama from PD Yoon since his five-year hiatus, and though he's the prolific director of all the great 90s trendies like Feeling and Propose, he's better known as the Melodrama PD, or Season Drama PD, for his Autumn-Winter-Spring-Summer series from 2000-2006. This new project has been described as a melodrama in the same vein, though with one major twist — it covers two different generations simultaneously.
Jang will be playing two different characters, one in the 70s and one in present day, as themes of young love get explored through the differences in the two generations. In the 70s, he'll be playing a passionate, sentimental artist, and in present day he'll be playing a wild and carefree photographer. I can see both why Yoon PD wanted Jang Geun-seok so badly, and also why Jang wouldn't pass up the chance to play two characters in one drama. That's an actor's dream.
Love Rides the Rain enters production in September, and plans to premiere early next year on KBS. I'm officially excited.
RELATED POSTS
Tags: Jang Geun-seok